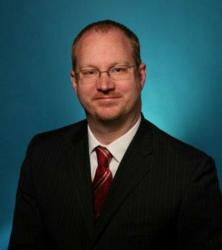 Royal Oak, MI (PRWEB) July 11, 2011
David Nykanen, Principal at Demorest Law Firm, PLLC in Royal Oak, Michigan, will be making a roundtable presentation on "Appraisals and Attorneys" at the State Bar of Michigan Real Property Law Section's (RPLS) Summer Conference, held from July 20-23, 2011 at the Grand Traverse Resort in Acme, Michigan. Mr. Nykanen is a member of the Council of the RPLS, its governing body, as well as the former chair of its Continuing Legal Education and State and Local Taxation Committees.
Mr. Nykanen has 15 years of practice in the Detroit area, during which he has spent his time focusing on real estate and business law. As a result, he has become one of the leading attorneys in Michigan for real estate matters, including a widely-recognized expertise in property tax appeals. He is available to handle tax appeals for commercial properties, including commercial, retail, industrial and multi-family properties. He can also handle tax appeals for subdivisions, condominium associations and high-end residential properties.
Mr. Nykanen has outstanding credentials. He was a magna cum laude graduate of Oakland University, receiving his B.A. in 1992 and was selected as the outstanding male graduate. Nykanen then attend Wayne State University Law School, where he was Managing Editor of the Wayne Law Review. He graduated cum laude in 1995.
Mr. Nykanen has also been recognized for his accomplishments as a lawyer. He was selected as one of the Best Lawyers in America for 2011 in the area of real estate and as a Michigan Super Lawyer in 2009 and 2010.
About Demorest Law Firm:
Demorest Law Firm, PLLC functions as the outside general counsel (or legal department) for their many business clients. DLF can handle most of the legal issues that arise during the life of a business. In 2005, DLF was recognized in Crain's Detroit Business in its Twentieth Anniversary issue for obtaining two of the twenty largest jury verdicts in the Detroit area in the last twenty years. No other law firm had two cases on this prestigious list. Demorest Law Firm, PLLC has a strong online presence, including their website http://www.demolaw.com and blog, http://www.detroitbusinesslaw.com.
###