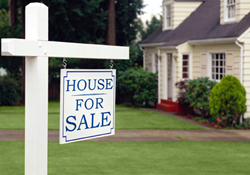 We cover the entire area of Hamilton County and specialize in helping buyers find homes in the Queen City
Cincinnati, OH (PRWEB) April 04, 2015
The housing market in the state of Ohio has started to stabilize in some cities due to additional ways to purchase marketed properties in 2015. The Cincinnati Property Solutions company is now featuring lease to own properties with its real estate listings in Cincinnati, OH that are now featured on its website at http://www.cincinnatipropertysolutions.com.
The lease to own home program that is now in place is separate from the rental homes for sale announced earlier this year. New buyer programs have been created that can help a person with financing when cash is not available for a purchaser. The listings that are now posted are expected to be revised weekly as different properties are added and others are sold.
"We cover the entire area of Hamilton County and specialize in helping buyers find homes in the Queen City," said one Cincinnati Property Solutions expert.
Because some people who take interest in owning a property can have a low credit score, it can be harder to obtain a mortgage for a home of any value in Cincinnati and other Ohio cities. One of the programs that is now supplied by the CPS company is a shorter application system. Instead of valuing home buyers based on credit, the easier review process only includes job history and income ratios.
"Our network of properties can be purchased or leased through any of our programs that are offered to purchasers of houses in the Greater Cincinnati area," said the expert.
A person who uses tablet or mobile device can now access the Cincinnati Property Solutions website and submit a request to purchase housing through the application system at http://www.cincinnatipropertysolutions.com/application. This method is now in addition to the phone line available at (513) 445-4565.
About CincinnatiPropertySolutions.com
The CincinnatiPropertySolutions.com company is now helping to sell home statewide across Ohio in select cities to investing clients and average working adults. The company promotes lease to own and rent to own properties to adults with all income levels. The CincinnatiPropertySolutions.com company is comprised of a team of experts who acquire affordable houses each month of the year.