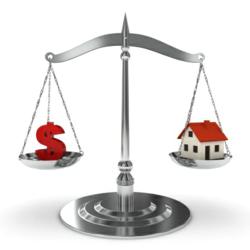 Los Angeles, Ca (PRWEB) January 19, 2013
The real estate experts at Red Blue Realty can offer advice on how clients can obtain the best real estate loans in Los Angeles currently available. Solid mortgage lending options are out there, and attainable for buyers who put a little effort into comparing mortgage financing options.
The very best rates on loans are often based on a buyer's credit scores. The lowest rates are available to prospective buyers who have a credit rating of 760 or above. In order to improve that credit rating, Red Blue Realty suggests buyers stay away from their credit cards. That means buyers shouldn't apply for new cards or loans or make large credit purchases, even if the purchase will be paid off at the end of the month. Of course, if a buyer has a low credit rating for any reason, whether due to foreclosure, past bankruptcy, or other credit dings, it's a good idea to proceed slowly on obtaining a loan. Bankruptcy won't be a credit issue after three years, even if home loss occurred due to the proceeding.
Real estate loans in Los Angeles also require comparison shopping, no matter what a buyer's credit rating. Red Blue Realty suggests buyers find six different quotes. In today's real estate environment, conforming, thirty-year fixed loan costs vary between lenders, often by at least a quarter percentage point. Buyers should seek out quotes from national lenders, regional banks, and area credit unions for comparison.
And it's not just rate that makes a real estate loan the best choice for a buyer. Buyers should also spend time researching and asking questions about loan fees. Good faith estimates of closing costs should also be discussed. While lenders aren't required legally to provide these figures, they will usually respond to inquiries. Average costs are about two percent of total loan balance.
Another way to find the best real estate loans in Los Angeles is to carefully match the lock period on the loan to the loan itself. Red Blue Realty estimates that buyers need around sixty days or more to close a loan. Getting an extension on the lock period will result in fees of several hundred dollars at least. It's important to talk with lenders about how long similar loans take to close. Buyers shouldn't plan to lock for a lesser time period.
And, buyers should look beyond conventional fixed rate loans. Some of the best real estate loans in Los Angeles may be ARM's, or adjustable rate mortgages. These loans can translate into large savings, particularly if a buyer anticipates moving or refinancing in seven years or less. Monthly payments on an adjustable mortgage can average up to a full percentage point less than a fixed rate loan. The professionals at Red Blue Realty can consult with buyers about these and other options.
And one of the best ways to discover the best loan, is for a buyer to spend time consulting with a mortgage broker. Self-employed buyers, or those who require a jumbo loan, or who have had negative credit experiences, will find many of the best deals are available with the help of an experienced broker.
No matter what type of loan a buyer chooses, finding the best loan will increase home buying ability and satisfaction.
Website: http://www.RedBlueRealty.com
Email: Contact(at)redbluerealty(dot)com
Phone Number: 1-(855) 66-RBREALTY or 1-(855) 667-2732
# # #