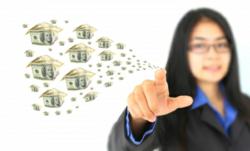 Course information is updated as new methods are added.
Hartford, CT (PRWEB) December 23, 2012
HowtoMarketHouses.com is now offering premium training online for real estate agents, brokers and investors. This real estate marketing website is known for providing no cost training to help professionals to market homes on the Internet. The new premium training provides an extended learning course that can be accessed entirely online. The new premium training can be accessed at http://www.howtomarkethouses.com.
The buying and selling of real estate takes place in every city in the United States each year. The traditional way to market a house available for rent or purchase typically involves offline promotional work.
While many offline methods are still used by realtors, online marketing of a property requires a different approach that not all professionals have learned to use effectively. The new premium training now offered online is designed to introduce the ways to market a home effectively online.
The use of mobile phone applications is growing in real estate according to market data. Agents that are able to use apps that are designed to improve the selling process can often streamline the selling process offline. Part of the new online training includes mobile and social media tools that can be used as one part of promotion for a property listing. A no cost social section is already available on the HowtoMarketHouses.com that details mobile and social strategies.
The new marketing training that is now accessible is offered as a monthly or one-time payment for course access. This training is offered as an additional way that professionals can use to go with existing efforts for the buying and selling of properties. Course information is updated as new methods are added to ensure that all that enroll for the training receive the most accurate information online.
About How to Market Houses
The How to Market Houses company launched in 2007 and has helped realtors, agents, brokers and investors learn the online marketing strategies used to sell property online. Ryan Bush started this company to help educate others about marketing strategies and methods that can be applied to real estate. The How to Market Houses company offers no cost and premium training that is accessible online or from any mobile device. The 2012 year has been one of growth and the coming year is expected to feature new strategies that professionals can access online.