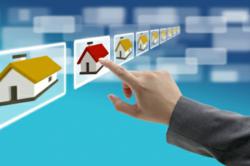 This book is available for no charge
Houston, Texas (PRWEB) June 27, 2013
Selling homes is big business for companies able to maintain a rotating list of buyers. It is more common for average real estate agents or investors to experience issues when trying to sell property using the Internet. The HowtoMarketHouses.com company has developed a real estate marketing e-book to help professionals and upstarts to avoid seven of the most common mistakes when marketing online. This book is available for no charge and can be accessed immediately for download on the http://howtomarkethouses.com front page.
"There are at least seven major mistakes that are made in real estate online," said Ryan Bush, author and owner of the How to Market Houses Co. The ways of marketing homes has changed in the past 20 years and the Internet is providing more opportunity for sales growth.
"I've been a full-time seller online since 2006," Bush added. The downloadable e-book currently offered is one resource now easily accessible online to help kick start real estate company strategies.
Apart from downloads currently offered, a new blog series has been included online for professionals to follow. In-depth tips and information is now offered inside the blog posts and articles that are searchable online.
This content is now paired with premium level information that can be accessed in the new e-commerce enabled section of the HowtoMarketHouses.com website. This additional content breaks down each strategy into manageable modules that can be accessed online or through any Internet connection.
The accessible blog content and downloadable e-books currently presented online are in addition to in-person speaking engagements that are completed each year by the company founder. Multiple real estate seminars are conventions are held each year in the U.S. and How to Market Houses Co. owner Ryan Bush is frequently a guest speaker to help educate new and experienced professionals.
Some of this content now provided through these in-person seminars is being prepared for inclusion in the premium content section at http://howtomarkethouses.com/membership-offer online.
About HowtoMarketHouses.com
The HowtoMarketHouses.com company was launched to become one of the largest resources for real estate agents and investors currently accessible for no charge online. Premium content is now available on this website as an extra way to learn advanced concepts pertaining to online marketing for real estate. The HowtoMarketHouses.com company was started by Ryan Bush and continues to be a major force in the housing industry online. From e-book downloads to free blog post content, this company is now in touch with housing professionals in all parts of the U.S. expanding the sales of property online.