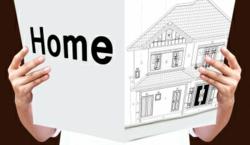 One of the first places that people searching for a property will go is to a search engine or social media website.
San Fernando Valley, California (PRWEB) July 03, 2012
Real estate marketing is usually synonymous with offline marketing work that is completed by real estate agents or brokers. The age-old tradition of marketing an available property to a person or entity did not change much until 2008 when the real estate market declined. New marketing methods are helping some real estate professionals to sell more properties without the regular footwork and long hours that used to be required. The website, http://www.howtomarkethouses.com, has released a free and premium tips section that is now providing helpful information to take regular listings and turn them into traceable results using Internet marketing for real estate. These new tips and ideas were developed by an entire team of real estate and marketing professionals that have combined forces to create a handy online resource for anyone searching for a way to increase real estate sales with online methods.
The sale of real estate has reportedly been in decline in a majority of U.S. states that used to be thought of as hot beds for real estate growth. Cities like Phoenix, Dallas, Oklahoma City and Charlotte have all reported decreases in real estate growth. Most of the data that is published by companies like Zillow that track sales of homes are compiled using offline sales data. There is currently no industry standard method to compile sales that happen in part from online interaction between buyer and seller. "One of the first places that people searching for a property will go is to a search engine or social media website," said Ryan Bush, real estate expert and co-founder of HowtoMarketHouses.com. "We teach methods that we have developed and learned through Internet marketing that can help professionals reach buyers faster for little to no marketing costs online," added Bush.
One of the advantages to marketing a home for sale on the Internet is the broad reach. Traditional marketing with signs and banners is designed to reach buyers in a centralized location. Real estate agents, wholesalers or brokers that advertise property with the help of the Internet can reach a demographic that spans past local or regional areas. Some sellers have reported property sales that happened out of state from a buyer that was searching for a property near a certain city or town. The Internet has helped to provide additional selling opportunity without the high costs of traditional real estate marketing tools. Part of the free training that is available at http://www.howtomarkethouses.com/membership-offer focuses on video marketing and creating a brand as a real estate professional with reputation management techniques. 
About How to Market Houses
The How to Market Houses team is comprised of real estate, Internet marketing, copywriting and business professionals that banded together in 2007 to create the ultimate real estate resource online. The co-founders decided that too many self-proclaimed gurus were selling products and services that did not teach the fundamentals of Internet marketing at a basic level. Through online training and in-person seminars, these experts are helping to change the lives of real estate professionals in every U.S. state that use their free and premium training to market houses online.