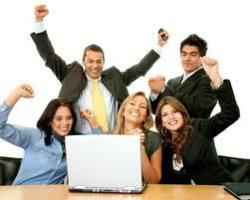 The Internet is now providing a welcomed relief for many agents that have experienced a slowdown in offline sales.
Los Angeles, California (PRWEB) August 13, 2012
Real estate marketing website, http://www.howtomarkethouses.com, has been redesigned by an expert web designer. This new redesign includes helpful tips and information rarely given away outside of real estate seminars to agents, brokers and investors that are marketing houses for sale online. As an informational resource, the HowtoMarketHouses.com website now includes daily blog posts of relevant marketing information that is helping people in all 50 U.S. states to get found at the top of Google and streamline their real estate investing business online.
As real estate continues to decline in some markets, there are now more real estate professionals turning to the Internet to find qualified buyers for properties. Some banks that used to mail REO property listings to local investors are now emailing them to large lists of buyers that market houses online. The Internet is now providing a welcomed relief for many agents that have experienced a slowdown in offline sales.
"We designed our new website to give real estate professionals what other websites online seem to not give," said Ryan Bush, real estate expert an co-owner of HowtoMarketHouses.com. "The ways of marketing a house offline do not translate to the Internet marketing world and we're bridging the gap to help those selling houses to connect with buyers worldwide," Bush added.
The use of mobile technology is one of the factors that are helping real estate agents to streamline selling a property. There are now thousands of real estate applications for free and for a price that real estate professionals can download from popular app stores online. The use of iPhones and Android phones in real estate is helping professionals to do things that are not possible using Bandit signs and business cards offline.
Part of learning to market a house for sale online is knowing real estate and understanding how search engines work. Many real estate agencies have created websites and blogs to help promote new listings and showcase photos of properties. Some of the new content that has been added to the HowtoMarketHouses.com website includes special sections on search engine optimization and mobile marketing in real estate. These 21st century tools are just one way that a real estate professional can attract buyers or other brokers to get properties sold.
New social media websites like Google+ and Pinterest are modern ways that real estate agents can advertise properties for free. Thinking outside of the box is what Ryan Bush teaches at seminars and conferences around the country as an in-demand real estate Internet marketer. The new design and launch of the HowtoMarketHouses.com website is designed to connect more agents, brokers and investors with some of the information that is needed to successfully market houses on the Internet.
About HowtoMarketHouses.com
Ryan Bush is a co-owner of HowtoMarketHouses.com and the author of Google+ Marketing Made Easy. Ryan is a real estate professional who at the age of 26 became one of the top speakers around the country due to his vast knowledge of real estate Internet marketing. The HowtoMarketHouses.com website is one of Ryan's ways of giving back to other professionals in an effort to help them achieve success when marketing properties on the Internet. The new content available on the HowtoMarketHouses.com website is aimed directly at anyone struggling to make an impact with real estate online.