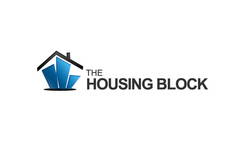 Optimizing the value of online real estate marketing
(PRWEB) April 18, 2011
Real Estate can be one of today's most profitable businesses and can provide amazing investment opportunities. The Internet serves as a tremendous tool to help real estate stake holders make valuable connections. Navigating through the online real estate world can be an overwhelming and daunting task. The Housing Block has created the perfect solution to simplify this process and offer the ultimate user experience.
Understanding the importance of keeping the real estate business in pace with modern times, The Housing Block has recently revamped their website to provide an updated, exceptional customer experience. Mr. Marc Ferland, Co-founder of the Housing Block, states "Real estate business is just like real estate property. You've got to renovate it according to the modern requirements. It's all about staying up-to-date and that is what our visitors want".
The Housing Block is a reputable real estate website that offers interested buyers and sellers, across Canada and The United States, a website that is easy to navigate and use. It allows users to explore their real estate options through a well organized, appealing interface. The Housing Block provides users with a one stop solution for buying, selling and renting real estate. According to Mr. Ferland, "The complete top to bottom renovation makes the site more user friendly and helpful. We offer a common real estate platform for buyers and sellers and a wide range of valuable resources and tools that are relevant to our users".
The new Housing Block serves as a complete and comprehensive resource for all kinds of help required regarding real estate matters. Mr. Ferland states, "We want to keep offering our visitors the best through our services and our interface to help connect home buyers and renters with real estate professionals. We are proud to announce that it is exactly what they will get on the renovated Housing Block site".
The newly revamped site offers a convenient, easy to maneuver format to assist visitors as they start their real estate investigations. A search bar, present on the homepage, allows users to focus their search faster and more effectively. The Housing Block search engine optimizes the value of online real estate marketing and shows the results according to the degree of relevance. Through this feature, visitors can use their time more effectively and the sellers and agents receive high volumes of quality leads.
One of the prominent changes on the new Housing Block website is the social network integration. The users can easily share their favorite pages with their favorite social groups including Facebook, Twitter and Blogger. "Being in the real estate business, we understand our customers and their needs, and that is what we prioritize", states Mr. Ferland. He adds, "Users love to involve their friends and family in their property decisions and it gets easier with the help of social network integration".
About HousingBlock.com
HousingBlock.com is a real estate website offering a comprehensive real estate search engine. The website was founded by Mr. Marc Ferland and Mr. Chad Griffin. It allows users to search through thousands of real estate properties in the US and Canada. The website offers amazing opportunities for buyers, sellers and users interested in rental properties. The newly renovated interface of the website offers a number of exciting features to make the real estate business more up-to-date and interesting.
###