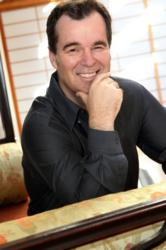 ...if you have a few cash flow machines that have more money coming in each week than goes out, then the cost of holding onto that property is able to be offset
(PRWEB) July 24, 2012
Pioneering property investment strategist Rick Otton has launched a new series of workshops to teach real estate investment strategies for Aussies throughout August – showing them how to cheaply acquire homes and build a property portfolio, without having to approach the bank for finance.
Mr Otton believes that most Australians have the perception that becoming a real estate investor is out of their reach. However, his strategies, he says, show a way for them to buy and sell residential properties, and build sound property portfolios.
Otton's techniques, revealed in his book "How To Buy A House For A Dollar" show how anyone can become a property innovator (or transaction engineer) in real estate transactions. His free one day workshops build on the learnings from this property book for Aussies.
"Once they learn to divest themselves of the belief that their ability to buy real estate rests in the hands of the banks, and grasp the common-sense strategies that I explore in 'How To Buy A House For A Dollar', they will learn to think more creatively in other aspects of their lives as well," Otton said.
In his forthcoming free one-day events, Mr Otton delivers, in an easy-to-digest way, property investment secrets for Aussies, that do not involve traditional lenders. His seminars are known for their 'cut to the chase', plain English delivery, and their real-world examples that everyday Australians can apply to growing their real estate portfolios.
One of the property investment secrets for Aussies that Mr Otton reveals concerns how to use some properties to generate cash flow, and others to build wealth.
"Its true that your buy-and-hold properties, as they grows in value, will cost money to retain. But if you have a few cash flow machines that have more money coming in each week than goes out, then the cost of holding onto that property is able to be offset," he said.
Otton's one day sessions will be held from 9 a.m to 5 p.m. on the following dates and locations:

August 16 in Parramatta - August 18 in Melbourne - August 19 in Preston - August 25 in Sydney - August 26 in Brisbane
Seating for the free real estate investing seminars is limited, with registrations being accepted at HowToBuyAHouseForADollar.com
About Rick Otton
For more than 20 years, Rick Otton has been identifying undervalued assets in the real estate market, snatching them up and selling them to build wealth. Otton is the founder and CEO of We Buy Houses, an innovative property firm that has been successfully employing his strategies in the U.S., U.K., Australia and New Zealand.
Otton formulated his strategy in the early 90s and within his first year of real estate investing acquired a portfolio of more than 75 properties. Since then, Otton has made millions in the real estate market, generating huge profits with little risk to his own capital.
Today, Otton is teaching Aussies how to enjoy the same success he has had, buying and selling residential real estate without the debt, risk and reliance on bankers that plague many conventional real estate investors.
Otton has been featured on a variety of Australian TV shows, including an ABC documentary, Today Tonight, A Current Affair and Insight. In 2007, Otton was featured on Channel 9's Hot Property, and gave away a home.
In addition to his television appearances, Otton has also been profiled in publications such as Australian Property Investor, Lifestyle Trader and Your Property Network, among others. You can learn more about Otton and his innovative investment strategies by visiting RickOtton.com and the free training events at HowToBuyAHouseForADollar.com