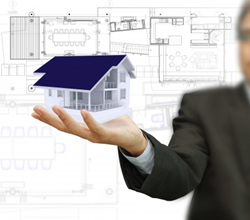 We've slowly built our team of experts in the real estate industry over the past several years and we're confident our rankings will be improved for clients
Tuscaloosa, Alabama (PRWEB) November 24, 2013
Marketing companies providing search engine optimization services for the public can differ in prices for services and in actual ability of employees. The REI Ranker company is announcing its addition of a real estate SEO expert to its current team. This expert is a welcomed addition to the company staff to help expand property marketing solutions to companies at http://www.reiranker.com.
This change to adding a property specific expert to the company team is expected to boost the rankings that are possible for client websites. The standard SEO services that many companies provided were affected by the Panda 2.1 and Hummingbird updates that Google announced earlier this year.
The addition of the new REI Ranker company expert is expected to enhance the existing real estate marketing services offered. The shift to a new results oriented marketing platform is also a new concept that is offered to all clients going forward. These solutions have been added to the company detail pages online.
"We've slowly built our team of experts in the real estate industry over the past several years and we're confident our rankings will be improved for clients," said a source a the REI Ranker company.
The newly assembled marketing team that is currently attached to all marketing services offered at the REI Ranker company is now available for small and large companies. The 2013 modification to pricing and additional add-on services has leveled the package pricing for all companies.
"We moved earlier this year to a different price point for packages and the expert team we've now assembled help guarantee our low pricing for clients," the source included.
Aside from the addition of new employees, several changes have taken place this month at the REIRanker.com website. Instead of a simple sign-up form offered to clients, a new review process is enabled for any person who submits a request for SEO services.
This new solution guarantees a review by company staff to ensure SEO programs offered for real estate will fit into the needs of all interested clients.
About REIRanker.com
The REIRanker.com company provides small business search engine targeting services that are designed to be affordable and produce results for all clients. This company specializes in real estate marketing and other promotion services to help real estate agents sell properties faster online. The REIRanker.com company offers solutions to companies of all sizes to help with promotion of properties for sale in North America and other parts of the world. The newly hired company staff are designed to cut out the ranking issues that some SEO companies experience with clients.