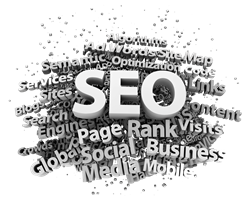 This open forum environment gives real estate professionals a no pressure place to discuss various real estate marketing topics
Clearwater, FL (PRWEB) October 14, 2013
Clearwater FL real estate SEO and marketing company announces the release of their new real estate SEO forum for real estate SEO or search engine marketing practitioners working in the real estate space.
With more and more agents beginning to sell more homes thanks to the real estate rebound in many markets, many brokerage firms are now looking to the Internet to maximize their real estate exposure. With the company's new social networking platform, realtors can now not only join in on the conversation with others who share the same real estate marketing interests, but realtors can also use the system as a platform to list all of their available properties at no cost for even more exposure.
Simon Landers, a spokesperson for the company, had this to say about, "A key metric for an online real estate listing campaign is the number of 'unique visitors' to ones website page. Realtors are looking to post their inventory in as many high traffic locations as possible, and now with our forum, realtors can not only post their listings to our own high traffic portal ARME Realty.com but can also connect with other potential marketing partners and discuss online real estate marketing strategies."
Mr. Landers continues, "This open forum environment gives real estate professionals a no pressure place to discuss various real estate marketing topics in relation to their online marketing interest, and after having launched several other successful social network for various other niches, one thing we have discovered is that the users comfort level goes way up when being able to discuss their interests in an environment with other users of the same ilk."
The company, as of late, appears to be on a roll. They have released several popular real estate marketing modules and marketing packages designed to give real estate SEO practitioners the edge in their real estate marketing campaigns. With the release of their new real estate SEO forum, the firm appears to be headed into the community space with the aim of building an involved community where professionals can trade their secrets and help each other sell more homes.
For more information about ARME Realty.com and their new free social network programs, call (727) 459-8841 or visit ARME Realty.com and click on the The Community located at the top of the page.