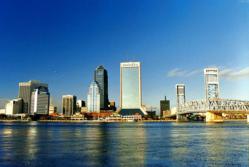 Listings can often expire leaving the responsibility for selling a property up to a homeowner or third party.
Jacksonville Beach, FL (PRWEB) June 06, 2013
Homeowners and buyers of homes most often rely on real estate agents and realtors to provide assistance with buying and selling. Because these services generally come with commissions, alternative services are now being explored by some buyers and sellers. The RealEstateinNorthFlorida.com company is now providing real estate services in Jacksonville Beach at http://realestateinnorthflorida.com/real-estate-services-in-jacksonville-beach. This group of non-realtors is now offering direct services to expedite a sale or purchase of a property using company supplied resources apart from realty companies.
The length of time that is usually required for a realtor to accept a listing and market a home to buyers might not fit into the current needs of someone battling extraordinary circumstances. Listings can often expire leaving the responsibility for selling a property up to a homeowner or third party. Issues like divorce settlements, relocating to other cities and estate sales can complicate the traditional real estate sale process.
The new expansion of company services at the RealEstateinNorthFlorida.com company is designed to eliminate problems with selling homes in a specific time frame.
The updated company website now includes sections for buyers of real estate. Listings that are company owned are now provided in the group of homes that are listed for sale. These homes can be purchased through a simple application process. The preliminary application is now posted online and responses are now generated within one business day.
The ease of website navigation that is now presented to users of the company website is helping more content to be reviewed easily online. Full color photographs and more detailed property data are now among the additions courtesy of the new website redesign.
To go with the new site redesign, a series of blog posts are now published on the RealEstateinNorthFlorida.com website. This information is offered as an introduction to company services as well to provide immediate listings for properties in the company portfolio. Homeowners and buyers performing research about non-realtor services could find this new information helpful.
A series of streaming videos are now in production to provide another source of content. These videos are published online as well as in a new YouTube channel at http://www.youtube.com/watch?v=DE_P94w6Cjc.
About RealEstateinNorthFlorida.com
The RealEstateinNorthFlorida.com company offers its expert services to residents in the North Florida area. The investment solutions that are offered through this company provide non-reatlor buying and selling services to the public. The recent launch of the new company website is providing better access online to data useful for someone buying or selling real estate with investment company assistance. The RealEstateinNorthFlorida.com company has updated its company contact information and introduced new marketing methods to provide more opportunities to connect buyers and sellers of properties. The easy to use application forms and contact methods offered online now provide the fastest company response times.