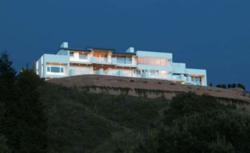 This Rockingham Palace is considered one of the most sought after properties in Northern California
San Francisco, CA (PRWEB) February 01, 2012
Beverley Group Real Estate Services is a San Francisco real estate company that aims to not only provide top-tier service and attention to its high-profile clientele but also high-quality real estate options. To this aim, the Beverley Group announces the availability of a beautiful Rockingham Palace for lease or sale.
"This Rockingham Palace is considered one of the most sought after properties in Northern California," CEO and broker Sunny Thiara said. "It has been debuted in several issues of Diablo Magazine and has attracted a corporate audience interested in film and marketing. Casting panoramic views of the Pacific Ocean is only a small hint of your expectations."
The beauty of the house and property has not only attracted the attention of the film industry but also high-end businessmen of large companies who prefer to rent a unit from the bottom portion of the house rather than stay in a hotel. The bottom portion of the house has a separate entrance and includes a fridge, oven and stove, and washer and dryer. Macy's also took advantage of the attractive property and used it as a backdrop for their winter catalog.
This Rockingham Palace includes seven bedrooms and five bathrooms, and is located near Leona Heights Park, providing easy access to hiking, mountain biking and nature viewing. The great location is also considered a part of Oakland Hills.
The Beverley Group handles all aspects of real estate but primarily focuses on providing clients with representation and consultation as they conduct their real estate transactions. Its top-performing agents make every effort to understand a client's real estate needs, whether it's to handle the short sale process on different properties, locating properties that have strong returns or real estate advice on the value of specific properties. As a real estate company that provides boutique-type treatment, The Beverley Group's experience and advice is at anyone's disposal.
Beverley Real Estate Services works with large companies, families and individuals with any real estate goals. Its premier team of agents utilize their experience and connections to help clients achieve each and every goal. Its agents are extremely familiar with the specific details that real estate properties can present, are experts with the loan process and employ unconventional means to achieve clients' real estate needs.
For more information about this Rockingham Palace or any of the Beverley Group Real Estate Services' Bay Area luxury homes, listings or services, call 925-478-3456 or view the real estate company on the web at http://www.beverleygrp.com. The Beverley Group is located at 1201 Fourth St. in San Francisco.
About The Beverley Group Real Estate Services
The Beverley Group provides boutique real estate representation to businesses and individuals in the East Bay. It offers client consultation on a variety of real estate matters, from short sales, bulk home sales, luxury real estate properties and more. The Beverley Group serves the areas of San Leandro, Danville, Dublin, Pleasanton, Alamo and Tiburon/Sausalito.
###