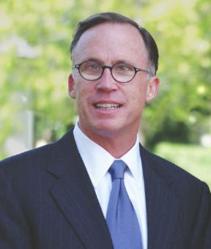 What happened to our 2011 Buyer with $213,044 annual income
Oakland, CA (Vocus/PRWEB) July 07, 2011
With more than 44 years of experience in serving all the real estate needs of clients in and around the Bay Area, The Grubb Company Realtors has seen all of the recent ups and downs of the market. During recessions, they find the same type of trepidation every time.
Buyers face the same gut wrenching decisions in deciding whether or not to purchase a home at the present time during recessions. Common sense dictates that one should not try to catch a falling knife. This is good advice in the kitchen, but does that translate to the Real Estate market? Not necessarily. In purchasing a home, price may not be the only consideration. Prices, interest rates and monthly income are all intimately intertwined in the affordability equation.
Often times buyers are hesitant to purchase until either prices begin to spike upward again, or interest rates begin to move up or both.
Dianne Crosby, a Mortgage Loan Originator from La Salle Financial, who often works closely with the Grubb Company Realtors has put together some numbers that tell potential buyers how buyers before and after the recession have fared.
At the peak of the real estate market, in June 2006, the average $1.5 million dollar home would require a $1.125 million, 30-year fixed loan with a 6.75 percent interest rate. The PITI would be $9,172 per month and the loan recipient would need an annual income of $268,500 if they have incurred no other debt.
For a buyer in June 2011, where values and rates are down, that same home now costs $1.35 million and receives a 5.25 percent jumbo, 30-year fixed rate, resulting in a loan of $1,012,500. The PITI would be $7,279 with an annual income of $213,044 required. This is the same house as in 2006, but it requires 21 percent less income.
Crosby pulled out her crystal ball to see what could happen in five years if there is another 10 percent dip in prices. In June 2016, the home would be $1.215 million with a $911,250 loan required and a 7.5 percent interest rate, based on the average from 1992-2000. The PITI would be $6,372 per month with an annual income of $231,571 required, which is a 10 percent increase from 2011.
"What happened to our 2011 Buyer with $213,044 annual income," asked Crosby. "At a 7.5 percent rate: they can only buy a $1 million home and receive an $800,000 loan. The rate needed to buy a home in $1.213 million is six percent."
Human nature seems to be, in all investments, buy low and sell high. Unfortunately it is impossible for anyone to predict the future. In retrospect, the market area saw a firming of prices in 2010, rising a little more than 4 percent over 2009. Will there be a "double dip recession" at the end of this year? No one really knows for sure. At some point in the relatively near future, the Federal Reserve will be forced to raise the interest rates. As was seen in the example of the buyer in year 2016, even if prices decline an additional 10 percent from today, a rise in interest rates to the long term average rate of 7.5 percent will require a significant increase in income just to qualify for the loan on the same home that can be purchased today. Therefore, waiting to purchase until prices actually bottom might seem sensible from a buy low-sell high strategy, but a consumer may be buying less of a house.
About The Grubb Company Realtors
Donald J. Grubb founded The Grubb Company in 1967. Many things have changed since then. But some – those important things that define us as a company – have endured.
The Grubb Company specializes in luxury real estate in Berkeley, Oakland and Piedmont.
# # #