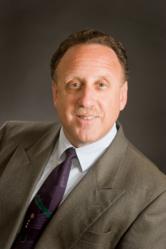 Living trusts are the official record of what someone's wishes are and under what conditions. They become an instrument that is used to carry out specific instructions and provide explanation, helping all make sound decisions during very heartfelt times
Burlingame, CA (Vocus/PRWEB) June 24, 2011
Herb Schmulewicz, a Burlingame real estate agent, recently had an eye-opening meeting with potential clients who were attempting to sell the house of a family member suffering dementia. The woman in question had created a living trust, but her relatives were not informed of its existence or location. As Schmulewicz explained to the family, the house could not be sold without the original living trust document. Schmulewicz advises anyone who creates a living trust to tell family members where it is located, so they never have to face the stressful possibility of being unauthorized to make real estate decisions in the event of the living trust owner's incapacitation.
The family Schmulewicz recently met with was in a difficult circumstance. The homeowner, an elderly woman living on the San Francisco peninsula, had developed dementia. Her sister and son wanted to sell the house and use the proceeds to pay for ongoing care. The sister had power of attorney, so she assumed she could make the decision to sell. But unbeknownst to her family, the homeowner had created a living trust, which would be required in order to put the house up for sale.
"Living trusts are the official record of what someone's wishes are and under what conditions. They become an instrument that is used to carry out specific instructions and provide explanation, helping all make sound decisions during very heartfelt times," explained Schmulewicz.
Sadly, the trust grantor had neglected to inform her sister or son of the existence and location of the trust, or the name of her attorney. This put the family in a terrible situation; they could not put the house on the market until they had the trust, but they didn't know where the trust was.
"The family is already going through a tough time, and I felt bad, but could not take the listing without the family having access to the Living Trust," Schmulewicz stated. "The difficulty in this case is, without a copy of that trust, the sale will be halted indefinitely until the family can either find locate the trust or seek out further legal assistance to work through the process." Selling the house without first locating the trust would have left all parties vulnerable to legal action.
Schmulewicz suggests making sure the family knows where the trust is located, and if it is stored in a safe deposit box, fireproof safe,etc., the family has access or permission to access. "If you do not have a living trust, feel free to call me and I will be happy to refer you to a local estate planning attorney that can help develop one for you. It really is important to have one in place and for family members to have access to it," says Schmulewicz.
Schmulewicz was so moved by the plight of the family that he helped them find legal assistance. Their attorney is currently attempting to find the lawyer who drafted the living trust, and may have to work with them to pursue a court-ordered conservator.
"Caring for a loved one is hard enough. Really, having your wishes; living trust in place, is so important. You can't even imagine how much stress a family goes through when a family member takes ill, and now adding the legal challanges to the equation can be mentally crippling for an entire family," said Schmulewicz.
For more information about San Mateo County real estate agent Herb Schmulewicz, or for information about any of his Burlingame homes for sale, call him at (650) 784-1849 or view him on the web at http://www.peninsula-realestate.com.
About Herb Schmulewicz
Herb Schmulewicz is a REALTOR® with McGuire Real Estate who specializes in the purchase and sale of single family homes, condominiums, investment properties, and luxury homes. He handles foreclosure sales and short sales while helping home buyers along the Peninsula. Schmulewicz has knowledge of Burlingame real estate, [San Mateo real estate, and [Hillsborough real estate, as well as most of the cities within San Mateo County, including: Pacifica, Montara, Moss Beach, Half Moon Bay, Daly City, San Francisco, South San Francisco, San Bruno, Millbrae and Foster City.
# # #