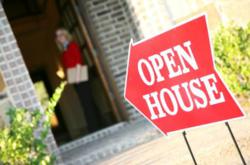 Buyers who are looking at homes in the $700-$800,000 range may face choosing between securing a jumbo loan, paying a higher down payment, or holding off on their purchase
Burlingame, CA (PRWEB) October 03, 2011
On Saturday October 1st, the government lowered the limit that can be borrowed for a conforming loan from $729,750 to $625,500 for new home loan guaranteed through Fannie Mae, Freddie Mac and the Federal Housing Administration (FHA). The loan size was originally increased to spur the housing markets across the country to help encourage new home buying during the market recession. Yet, despite the fact that the recession is still in full swing, these loan limits have shrunk back again. Burlingame Realtor Mary Ann Teixeira says this could adversely affect the shaky Bay Area real estate market.
As of last Saturday, buyers looking for a loan above $625,500 need to arrange a jumbo loan. Jumbo loans typically have tighter lending standards and higher interest rates. Of course, another option would be for the buyer to make a larger down payment. The question is whether adding to a down payment in order to still qualify for a conforming loan will discourage the expenditure of money earmarked for other household expenses.
"Buyers who are looking at homes in the $700-$800,000 range may face choosing between securing a jumbo loan, paying a higher down payment, or holding off on their purchase," said Burlingame Realtor Mary Ann Teixeira.
"The more buyers who choose to hold off on their home purchase, the greater the impact on our housing market and every other industry that depends on it. While it seems clear where this is all heading, we will know a lot more what impact this conforming loan reduction is having on the market within the next 60 days."
For additional information about how the changes in conforming limits or jumbo loans might impact home buying, reasons to use a Bay Area real estate, or San Francisco Bay Area Peninsula real estate and relocation, call Mary Ann Teixeira at (650) 241-0318, or visit her website at http://www.maryannt.com.
About Mary Ann Teixeira
Mary Ann Teixeira is a licensed Realtor with McGuire Real Estate in Burlingame, California who specializes in relocation services, homes for sale and luxury homes. She is a seasoned buyer's agent who serves the San Francisco Bay Area Peninsula communities of Atherton, Burlingame, Cupertino, Hillsborough, Los Altos, Los Altos Hills, Los Gatos, Menlo Park, Mountain View, Palo Alto, Portola Valley, Redwood City, San Carlos, San Jose, San Mateo, Santa Clara and Woodside.
###