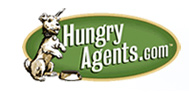 St. Louis, MO (PRWEB) October 12, 2011
HungryAgents.com, the online real estate service connection thousands of member REALTORS® willing to bid for a client's real estate business by lowering their real estate commissions, began giving buyers the option to look exclusively for short sale properties through its nationwide network of discount real estate brokers just four months ago. Since that time, 45% of all home buyers registering with HungryAgents.com have indicated that they are interested in buying a short sale or foreclosure property. Short sales are real estate transactions in which the mortgage lender agrees to accept a payoff less than the balance of the loan. Foreclosure listings on HungryAgents.com are properties in which the ownership and possession of the property has been transferred to the lender without right of redemption by the buyer.
HungryAgents.com allows buyers to indicate if they are interested in buying a foreclosre or short sale at the time of registration. Sellers may indicate if they are selling as a short sale. The competitive bidding-based real estate commission system offered by HungryAgents.com allows home buyers and sellers to save up to 50%, in some areas even more, of their real estate commissions. By purchasing a short sale or foreclosure home on HungryAgents.com, buyers are able to purchase a home at the best possible price in today's depressed market and receive the lowest real estate commissions. Home sellers may be able to limit the amount of their loss or price their home even more competitively, increasing the chances for a quick sale.
About HungryAgents.com
HungryAgents.com matches buyers and sellers with REALTORS® in their area who provide full service and are ready to reduce their real estate commission to compete for the home buyers' and sellers' business. Through a network of more than 9,000 registered REALTORS® nationwide, HungryAgents.com provides an online portal allowing buyers and sellers to register with HungryAgents.com for free, entering type, price range and general location of the property they wish to buy or sell, while still preserving their privacy. The contact information of the buyer or seller is held privately by HungryAgents.com while the general information regarding the property is sent to the registered REALTORS® in that area. Our member REALTORS® review the transaction information and then bid for the business by REALTORS® offering reduced real estate commission rates to home sellers and for buyers the percentage of the total buyer-side commission they are willing to return. (Rebate offers void where prohibited. In some states offer is restricted to a credit at closing). For more information, visit http://www.hungryagents.com/.
###