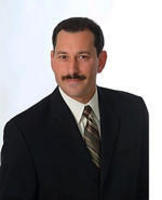 El Dorado Hills, California (PRWEB) June 17, 2008
Quality Funding, a CalPERS Certified Mortgage Company, reports its Forecast for the fourth quarter real estate trend. The article released addresses what is expected for real estate market performance in California and the US, in general. If you've been waiting on the sidelines and wondering whether we've hit bottom, this article is a wealth of information.
Timing for real estate investors versus people in the market for a primary residence can vary significantly. Recognizing the perfect time to invest in a specific geographic area requires a little homework. Key questions should be answered before blindly making your move.
Some questions the author asks will help to bring the answers into focus, such as: "...consider your own local real estate market. Were new jobs added at a high rate through the boom (NOT considering the explosive growth in real estate related professions!)? Was there an inordinate amount of people buying on speculation (now you can include the real estate professionals)? Were the homes in your market incredibly undervalued throughout most of the boom? Did your area suddenly become recognized as a new center for industry, commerce, or resorts?"
Jason Shapiro explains in detail where we've been, were we are, and where we're heading over the next year. With mortgage interest rates on the increase, foreclosures at record numbers, and home values in a holding pattern in most of the country, when does it make sense to pull the trigger?
While real estate investors made a fortune during the early half of this decade, many are intimidated by real estate's performance during the past two years. Remaining conservative in a volatile market is not a terrible approach, but moving on an educated decision to buy 'right' will certainly make for a more comfortable future.
Follow the link for the Entire Article
Jason Shapiro has been the CEO for Quality Funding Mortgage of El Dorado Hills, California since January of 2004. Quality Funding Mortgage has been one of the few mortgage brokerages to remain stable throughout the latest credit crisis. The company attributes their success to their conservative lending approach during the earlier real estate boom and also their conservative customer base, which has been primarily public employees, including CalPERS Members and CalSTRS Members. For comments, questions, or more information on the programs offered by Quality Funding please contact Jason Shapiro by email or phone at 916-939-8004.
###