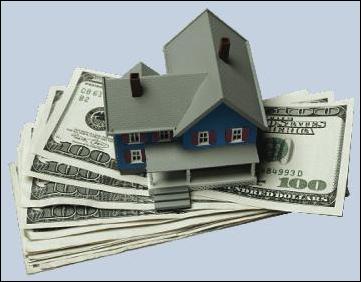 most investors are capable of rehabbing and managing investment properties if provided with the right tools.
Orlando, FL (PRWEB) April 3, 2007
RealNet USA, which is nation's largest and most organized real estate investment services firm, has a large inventory of residential real estate for investors to take advantage of the continued increasing real estate market. RealNet has made Real Estate Investing easier by simplifying the process for investors. Now investors can have RealNet find, and possibly fund, investment homes.
RealNet finds and funds Real Estate Investment opportunities for Real Estate investors. It provides residential real estate at wholesale prices. It simplifies Real Estate Investing by assisting its clients through all facets of the investment process. RealNet will guide you through the process of fixing deferred maintenance homes to helping you develop your exit strategies. (They can also help you rent or sell).
RealNet does not sell educational materials or charge for training seminars, but offers you free investment advice.
RealNet's mission is to provide market access to Residential Real Estate Investors. Providing market access involves the activities of Real Estate Investment services to include acquisition, sales, packaging and financing. RealNet and the RealNet Investor employ a teamwork strategy to the process of completing a Real Estate Investment project. All of RealNet's activities should be in the Real Estate Investors' best interests, and in the interest of making the Team, the most competitive Real Estate Investment Organization in the Industry.
A Real Estate Investment program is made up of four basic parts. An investor must typically perform all of the following functions in order to complete a successful project:

FIND and negotiate the purchase of a bargain property;
FUND the investment property quickly, with little or no money down;
FIX or rehab the property quickly with quality work at bargain prices; and
EXIT (rent or sell) the property quickly at or near top market prices at minimal cost.
With over 25 years of experience in the Real Estate Investment industry, RealNet has noticed that finding and funding the right property, at the right price, is by far the most difficult functions for most investors to accomplish. The lack of market accessibility to investors is what makes the process of purchasing a Real Estate Investment difficult for investors to find the right deals, at the right price and get them properly financed. RealNet's primary focal point is to create the very best deals in the market place available to their customers on a continuous basis. As part of the acquisition process, RealNet USA also provides access to the best investor financing programs available. The RealNet Investment program touches all of the many details associated with contracting, financing and closing to result in a fast, smooth acquisition process for the investor.
Successful fixing and selling or renting requires items such as: a network of quality service providers, discount building materials, contract forms, marketing supplies, property management forms, prospective tenant background checks or prospective buyer pre-qualification, educational materials, etc. RealNet provides its customers easy access to all of these materials and more.
First time Real Estate Investors, as well as experienced Real Estate Investors, trust the fact that RealNet employs licensed Real Estate agents and brokers to handle each transaction.
RealNet was founded on the principal that "most investors are capable of rehabbing and managing investment properties if provided with the right tools." However, very few are capable of finding, funding and closing the right deals at the right price. Being efficient in finding and funding real estate requires the help of a well staffed and well equipped organization with extensive industry contacts and expertise. The team created by RealNet and the Real Estate Investor focuses on "one-deal-at-a-time," is a competitive force in the industry.
RealNet continues to operate with the highest commitment towards excellence and customer service. All RealNet associates are 100% dedicated to conducting all business activities in strict compliance with all laws and regulations and the highest degree of business ethics. They believe in full and open disclosure of all information involved with every transaction and will always put the customer's best interest ahead of all others.
Those interested in Orlando Real Estate Investments, or Real Estate Investing in RealNet's 14 other office locations (Atlanta, Charlotte, Cincinnati, Columbus, Dallas, Fort Lauderdale (South Florida), Fort Myers, Houston, Jacksonville, Jupiter, Melbourne, Nashville, Northern Kentucky, Tampa) are invited to visit the official website at http://www.realnetusa.com, may contact RealNet USA at 1249 N, Orange Ave., Orlando, Florida 32804, or call Toll Free (866) 500-4500 or (407) 422-1000.
###