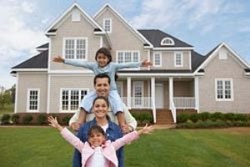 Orlando, FL (PRWEB) October 3, 2007
One of the leading companies in Florida Real Estate Investments services, RealNet USA, is aware of the drab reports being circulated by newspaper on the state of Florida real estate market, but the experts announce that Fall 2007 in fact presents numerous excellent Real Estate Investing opportunities. So much so, that this investing firm is showcasing their significant inventory of investment properties to their clients at cut throat prices well below market value.
The experienced experts at RealNet USA know from experience that this is a perfect time to acquire great investment properties at prices which are rarely ever found. With the markets as they are, Real Estate Investing is at a premium right now. In fact putting money into great Real Estate Investment deals today and allowing the market repair itself means huge future profits for today's real estate investors.
According to the "1000 Friends of Florida", the outlook for Florida in the next 50 years is a doubling of development and population from coast to coast continuing to expand through the year 2060. The projected population is estimated to reach a massive 36 million residents. The report predicts explosive urban growth for central Florida; the expansion of Southwest Florida as largely rural areas grow increasingly urban; Southeast Florida will also become most likely urbanized, and all vacant land in the Florida Keys will be developed, including areas inaccessible by car.
With this type of expansion predicted, whether it is allowed to grow unchecked or in managed and sustainable spurts, it still remains the future of Florida. With a population estimated of almost 36 million (double that of Florida's present population) investors should consider where all those future residents will reside.
The Real Estate Investment "slump" of today's news will turn tide once more, as it has time and again. It will be the investors hardy enough to ride out the difficult times that will profit when the next Real Estate Investing boon hits Florida, and according to the predictions it will hit with a vengeance.
Real Estate Investing has never been easier than investing with the experts at RealNet USA. Dedicated to helping investors Find, Fund & Fix their Real Estate Investments, RealNet want their investors to understand all the possibilities for growth and profit now and in the future of the Florida Real Estate Investing Market.
Long term Real Estate Investment ventures require management and proper planning but with the promise of high returns in the future, these ventures are well worth the wait. The experts at RealNet USA help investors from beginners to seasoned professionals understand their options with free advice and training seminars at their local offices.
Those interested in Florida Real Estate Investments, or Real Estate Investing for the future in RealNet's 14 other office locations (Atlanta, Charlotte, Cincinnati, Columbus, Dallas, Fort Lauderdale (South Florida), Fort Myers, Houston, Jacksonville, Jupiter, Melbourne, Nashville, Northern Kentucky, Tampa) are invited to visit the official website at http://www.realnetusa.com. Or write to RealNet USA at 1249 N, Orange Ave., Orlando, Florida 32804, or call Toll Free (866) 500-4500 or (407) 422-1000.
Contact Information
RealNet USA Corporate Headquarters
1249 N. Orange Ave.
Orlando, Florida 32804
Or call: (407) 422-1000
###