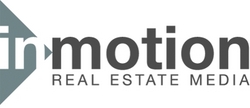 A professional Web presence and effective marketing strategy on the Web give real estate developers a competitive edge
Boston, MA (PRWEB) April 7, 2009
Few industries have been hit as hard as the real estate market by recent economic troubles. Yet developers are finding new hope in attracting buyers using the Internet. Real estate media and marketing firms such as Boston-area inMotion Real Estate Media are introducing developers and real estate brokers to Internet marketing and new media tactics enabling them to reach more targeted buyers with tighter advertising budgets. In fact, the California Association of REALTORS discovered in their 2008 Use of Technology survey that REALTORS attributed 48% of their 2008 business to the Web -- an increase of 4% over the previous year.
"Real estate marketing is still very traditional in a lot of ways," says inMotion Real Estate Media Founder Bob Samii. "When a developer is seeking buyers for new a property, they may launch a direct mail campaign, purchase pricey newspaper or magazine advertisements, or put up large print signage. Internet marketing gives developers a targeted and cost effective approach to attracting willing buyers. It works by connecting people to properties they're interested in and already searching for."
inMotion Real Estate Media helps commercial real estate developers find people or companies interested in leasing their properties without relying on costly advertising and print promotions. With expertise in building comprehensive online real estate marketing solutions, inMotion is able to directly connect developers with interested buyers who are actually searching on the Internet for properties like the ones they have available.
They help companies put a professional and interactive face on their development projects by building new Web sites or improving outdated ones to offer a better user experience. After building or improving their Web presence, developers can better attract interested buyers through targeted search engine optimization (SEO), making it more likely that people will find their Web site ranked well in the search engines while searching for properties. Once on the site, potential buyers can be offered property tours or promotional videos, floor plans, and other features to convert more visitors into viable leads.
inMotion Real Estate Media offers real estate Web development to commercial developers, including an increasing number of the nation's top development firms, guiding them in interactive and online real estate marketing strategies to stay ahead of the competition.
"A professional Web presence and effective marketing strategy on the Web give real estate developers a competitive edge," says Samii. "Many of their competitors in the real estate market don't have Web sites, have outdated sites, or haven't fully embraced digital promotion yet. If they have, they may be facing unnecessary costs of having a designer or developer make all of their Web site updates for them, at an additional cost. At inMotion, we help developers keep their costs down while giving them an online presence that appeals to today's buyers. Sites are built on our user-friendly content management system (CMS), so clients can make changes to their information online whenever they want, with no complicated software to learn."
About inMotion Real Estate Media:
Originally launched in 2006 as a real estate video production company, inMotion Real Estate Media is now the full-service real estate marketing firm of choice to some of the nation's top commercial developers. The firm provides high-impact interactive media and marketing solutions for commercial and residential real estate projects, from Web development and design to video production and lead generation. inMotion Real Estate Media is headquartered in Portsmouth, New Hampshire.
For more information about inMotion Real Estate Media, please visit http://www.inmotionrealestate.com or contact Bob Samii at 800-831-9256.
###