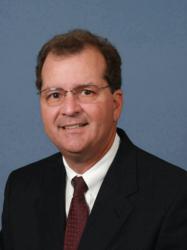 The largest pools of buyers right now are comprised of younger families, who generally place a large emphasis on the quality of the home's school district.
Burlingame, CA (Vocus/PRWEB) March 03, 2011
Burlingame REALTOR® Wayne Gomes says that in challenging economic times like we are experiencing now, parents are less likely to be able to afford private schools and, therefore, the quality of a home's school district makes a larger impact on the desirability and price of homes.
"The largest pools of buyers right now are comprised of younger families, who generally place a large emphasis on the quality of the home's school district," says Gomes. "Certain cities throughout the Peninsula have suffered difficult home markets, but homes in cities that have prominent school districts still maintain relatively high property values due to the educational benefit."
Gomes also notes that inequalities of school quality exist not only between cities, but within cities. Therefore, properties in one part of a city that is valued for its schools may have stronger appeal than similar properties in another part of that same city that have less desirable schools.
"In 2010 I marketed a home in a very good neighborhood in a decent school district, but it was not the best. Another home came up for sale at a higher price in a less desirable neighborhood; however, it was in the district with the best elementary school in the city," explains Gomes. "The home with the better school sold fast with multiple offers and went over asking price. The condition of each home was similar, but it sold for $30,000 more than my listing. It was painful for my seller to observe."
Investment properties, specifically apartment buildings, sell for more money, attract more rental applicants when there is a vacancy (so the owner can be more selective and get a higher-quality tenant), and can command higher rent when they are located in a desirable school district.
Gomes has also seen a similar trend with commercial real estate, which has a higher value when located in preferred school districts. It is a snowball effect. The higher the quality of the school, the more valuable the homes, and the more valuable the homes, the more affluent the neighborhood—and businesses tend to do well when their neighbors have money. The area around Stanford University is a perfect example.
In the mid-Peninsula, people may notice the differences in school districts from Millbrae to San Bruno to Burlingame, just to mention a few. There are good schools in all, but some cities have relatively better schools.
For more information about the effects of local school districts on home prices, or inquiries regarding selling a home, apartment building, or investment property, contact Wayne Gomes, broker associate at Coldwell Banker at (650) 288.0061. To learn more about Wayne and his expertise visit his website at http://www.waynegomes.com or connect on Facebook at http://www.facebook.com/waynegomes2.
About San Mateo REALTOR® Wayne Gomes
With over thirty years of experience selling homes, condos, apartment buildings and commercial real estate, Wayne Gomes knows the ins and outs of real estate. Located in the heart of Burlingame, Gomes serves the San Francisco Peninsula communities of Burlingame, Millbrae, Hillsborough, San Mateo, San Bruno, South San Francisco, Belmont, Redwood City, San Carlos, Daly City, Woodside, Pacifica, Brisbane, Colma, El Granada, Foster City, Half Moon Bay, and Montara.
###