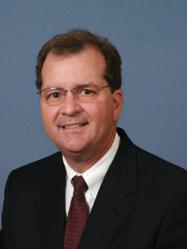 This is a very emotional time of the year, and sellers should be ready to cash in on the opportunity!
Burlingame, CA (PRWEB) July 27, 2011
August is traditionally one of the slowest months for selling real estate, so many sellers think the market ends with the summer. San Bruno real estate agent Wayne Gomes says this isn't the case. Gomes says it's time to gear up for a ride, because the market is just getting started. He recommends that sellers take the time now to get their properties ready by the middle of September.
"Traditionally, after the sellers go through one of the slowest months, August, they think the market is over, right? Not at all!" exclaims Gomes. "From my experience, it really kickstarts in the middle of September and could run like the fall salmon run until November."
Why is September a good month to sell? Families are done with vacations, all the back-to-school details for their kids are complete, and they want to get into a new home before Thanksgiving, Christmas and the New Year. There has always been some romantic feeling of buyers getting to their new home before the holidays.
"This is a very emotional time of the year, and sellers should be ready to cash in on the opportunity!" Gomes explains.
The season gives sellers three solid months to sell homes or investment properties. With investment properties, buyers like to close the year with a new tax deduction, and they will receive that with a new apartment building or commercial real estate purchase.
Sellers who want to sell a house or investment property (including apartment buildings and commercial real estate), should call their real estate agent for advice, says Gomes. An experienced realtor will give them the right tips to attract more buyers and get a higher selling price.
For precise information regarding end-of-year selling months, or inquiries regarding buying or selling a home, apartment building, or investment property, contact Wayne Gomes, Broker Associate at Coldwell Banker at (650) 288-0061. To learn more about Wayne Gomes and his expertise, visit his website at http://www.waynegomes.com or connect on Facebook at http://www.facebook.com/waynegomes2.
About San Bruno Realtor Wayne Gomes
With over thirty years of experience under his belt, Wayne Gomes has learned the ins and outs of real estate after successfully selling homes, condos, apartment buildings and commercial real estate, which include retail and industrial properties, since 1978. Located in the heart of Burlingame, Wayne helps people buy and sell real estate in San Bruno, Burlingame, Millbrae, and all other Peninsula communities ranging from San Francisco to Redwood City.
# # #