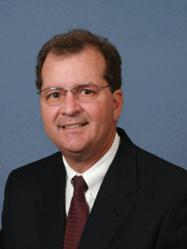 Did you know that if a buyer purchases a 4-unit building they maybe able to get 30-year fixed-rate loan today at around 5.25%?
Burlingame, CA (PRWEB) July 27, 2011
Wayne Gomes, a Burlingame real estate agent, says interest rates on investment properties are currently at historical lows, making now an excellent time to buy. He notes that interest rates are low on both residential properties (4 units or fewer) and commercial properties (5 units or more). So which is the better investment? Gomes explains that it depends on the buyer.
"Did you know that if a buyer purchases a 4-unit building they maybe able to get 30-year fixed-rate loan today at around 5.25%?" asks Gomes. "This rate is for investor loans with as little as 25% down. Wow!" If the same buyer wants to buy a 5-unit apartment building, that financing is not available; only buildings of 4 units or fewer are considered by lenders to be "residential" loans, and because of that classification, financing on those apartments is eligible for 30-year fixed rates.
If a buyer purchases a 5-or-more-unit apartment building, it is classified by lenders as a "commercial" loan. Commercial loans typically offer fixed rates for only 3-, 5-, 7- and 1o-year terms. After the fixed rate term ends, the loan will often turn into an adjustable rate for the remainder of the loan term. The interest rate on the commercial loans for apartments is currently in the 4.25% to 6.1% range.
The buyers of an apartment building with a 5 units or more will find they can purchase a building at a lower cost per unit versus buildings with 4 units or fewer, but the low interest rate is only for a limited period. "Buyers of 4 apartment units or fewer can get more stability with long-term fixed financing, and buyers of 5-or-more-unit apartment buildings will get better cash flows," Gomes explains. This gives investors reasons to go after both types of classifications of loans or property to fit their styles and objectives long- or short-term.
So which is right loan to go for? Gomes says once the buyer is educated on the different opportunities each classification offers them, they will clearly know what makes sense for them to purchase. "Buyers need to talk to a real estate agent or a commercial real estate agent who understands all about apartment building investments to get a clear picture."
"These rates are not going to be around forever, so smart investors are in the market now!" says Gomes.
For more information about the ideal number of units in an investment property, or inquiries regarding buying or selling a home, apartment building, or investment property, contact Wayne Gomes, Broker Associate at Coldwell Banker at (650) 288-0061. To learn more about Wayne Gomes and his expertise, visit his website at http://www.waynegomes.com or connect on Facebook at http://www.facebook.com/waynegomes2.
About Burlingame Realtor Wayne Gomes
With over thirty years of experience under his belt, Wayne Gomes has learned the ins and outs of real estate after successfully selling homes, condos, apartment buildings and commercial real estate, which include retail and industrial properties, since 1978. Located in the heart of Burlingame, Wayne helps people buy and sell real estate in Burlingame, San Bruno, Millbrae, and all other Peninsula communities ranging from San Francisco to Redwood City.
###