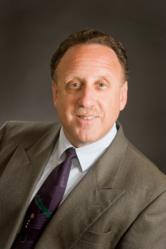 BYOB nurtures a 'think tank' atmosphere, where everyone can learn ways to improve processes and increase business from new friends.
Burlingame, CA (Vocus/PRWEB) March 15, 2011
Burlingame real estate agent Herb Schmulewicz is seeking knowledgable, caring and passionate businesspeople from all fields to join BYOB (Bring Your Own Business), a "mastermind" community social gathering geared towards establishing genuine business relationships and sharing valuable knowledge. Meetings typically take place twice a month in Burlingame. There are also fun quarterly socials such as billiards, bowling events and pool-side BBQs.
BYOB conducts meetings (or "mastermind sessions") twice a month, typically in Burlingame. Businesspeople from all over the San Francisco Bay Area share business challenges, goals and the ability to allow others to provide constructive suggestions and recommendations. "BYOB nurtures a 'think tank' atmosphere, where everyone can learn ways to improve processes and increase business from new friends," said Schmulewicz.
BYOB focuses on two philosophies. The first is "give and you shall receive," which is supported in the group by helping others through the sharing of knowledge for those who would like know and grow.
"Unfortunately, many people start or join networking groups looking for immediate financial gains. That is the wrong reason, and in my opinion, those people really miss the boat," said Schmulewicz, real estate agent in Pacifica and founder of BYOB. "Our group does not operate on "give and I better get" mentality. It's about being genuine, building caring relationships, helping others and letting nature take it's course."
The second philosophy is "create caring relationships with others." "To get the most out of any networking experience, people need to build a relationship with those who they trust and want to stay in contact with," said Burlingame real estate agent Schmulewicz. "Not everyone will send you referrals, but if you place value on the friendship, you can still get something out of group."
If interested people join the group and practice these two philosophies, then they have established sincere value in the relationships formed, even if they do not receive anything monetary in return.
BYOB was created 18 months ago by Schmulewicz and already includes a wide-variety of business associates, from landscapers to beauty/hair stylists, financial advisors to painters. They are currently seeking businesspeople who have characteristics such as integrity, perseverance, passion, caring, giving, excellence and knowledge.
"I'd like to see the group add more members in the next few months; however, I'd really like to have people understand that this group is about caring, giving and friendships," said Schmulewicz. "The rest will come together in due time."
For more information about Bring Your Own Business (BYOB), contact Herb Schmulewicz at (650) 784-1849. For a free home evaluation and or simple wanting to know how much a home is worth, click here.
About Herb Schmulewicz
Herb Schmulewicz is a REALTOR® with McGuire Real Estate Burlingame who specializes in the sale of single family luxury homes. He is known for adhering to a standard of San Mateo County real estate excellence for both sellers and buyers along the San Francisco Peninsula. Although Herb is based out of Burlingame, he works throughout San Mateo County, including the communities of Burlingame, Hillsborough, Pacifica, and San Mateo.
###