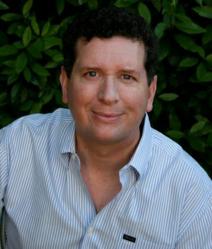 Any real estate agent can brag about themselves, but when the clients they've helped to buy or sell their property brags about the agent, then that is customer feedback worth listening to
San Francisco, CA (PRWEB) August 24, 2011
Tim Gullicksen of Zephyr Realty is the highest rated realtor in San Francisco according to Yelp.com. With more than 90 reviews, Tim has more reviews than any other real estate sales agent in the city of San Francisco. With 98 percent of those reviews receiving five stars, he also has the highest rating of any real estate agent in the city.
"Any real estate agent can brag about themselves, but when the clients they've helped to buy or sell their property brags about the agent, then that is customer feedback worth listening to," said Tim Gullicksen, real estate agent with Zephyr Realty.
Yelp.com is a customer review site where consumers can rate businesses from restaurants to dentists, hair stylists to veterinarians, and many more. Yelp's reviews are accumulated over time so they reflect long term trends, not an ambitious campaign to win votes in a "best of" competition. This honor shows that Tim's clients have been very satisfied and are eager to share their opinion with others. In this city filled with dynamic, successful real estate agents, it is a great accomplishment to be rated on the top and it proves that Tim Gullicksen is the best choice for those looking to buy or sell.
For more information about Tim J. Gullicksen's services, call him at (415) 655-1588 or view him on the web at http://www.timgullicksensf.com.
About Tim J. Gullicksen
Tim J. Gullicksen of Zephyr Realty is a San Francisco real estate agent who specializes in a broad spectrum of San Francisco real estate property types from affordable units sold through the Mayor's Office of Housing to multi-million dollar buildings and single family homes. Tim J. Gullicksen works with experienced and first time home buyers in San Francisco to find the right home.
###