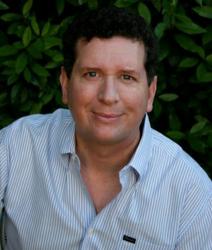 This is open to all sorts of informed guess work
San Francisco, CA (PRWEB) October 20, 2011
Throughout the debt ceiling crisis earlier this summer, the more recent stock market roller coaster and continuing worries about the European debt problems threatening the world economy, it still continues to be a great year for the San Francisco real estate market. Prices for condominiums and single family homes have stayed steady overall and some neighborhood are showing slight upticks in value.
"This is open to all sorts of informed guess work," says Tim Gullicksen, the highest rated real estate agent on Yelp in San Francisco. "It could be that the stabilization of home prices in 2010 has convinced the market that San Francisco has hit bottom." Combined with historically low interest rates, Gullicksen said that this confidence in the resilience of the local market makes buying now a compelling option, or it may be that residential vacancy rates are extremely low and rents are skyrocketing.
"Perhaps it's the fact that our regional economy has relatively healthy employment in health care, hi-tech and bio-tech so prospective buyers are relatively confident in their own financial stability," Gullicksen stressed. "Prices are stable now, but if this pressure on the housing market continues it can only increase prices. Now may be the best time to get into the market."
Zephyr Realty is located at 2523 California St. San Francisco CA 94115. For more information about the San Francisco Real Estate Market or any of Tim J. Gullicksen's services, call 415-655-1588 or visit http://www.timgullicksensf.com.
About Tim J. Gullicksen of Zephyr Realty
Tim J. Gullicksen of Zephyr Realty is a S an Francisco real estate agent who specializes in a broad spectrum of San Francisco real estate property types from affordable units sold through the Mayor's Office of Housing to multi-million dollar buildings and single family homes. Tim J. Gullicksen works with experienced and first time home buyers in San Francisco to find the right home.
###