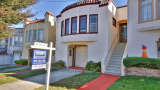 What is special about Merced Heights? Numerous obvious and unknown attributes
San Francisco, CA (PRWEB) November 14, 2011
Paige Gienger, a San Francisco real estate agent for Coldwell Banker Residential Brokerage, has recently come across a gem of a neighborhood in San Francisco. This well-kept secret is the Merced Heights neighborhood and it is built on the hillside in the southwest corner of San Francisco, tucked to the north of Ingleside Heights and south of Ingleside Terrace. At an elevation of 500 feet, the Shields Orizaba Rocky Outcrop caps the summit of Merced Heights and is a great location to watch the sun set over the Pacific Ocean.
"What is special about Merced Heights? Numerous obvious and unknown attributes," says Gienger. "Comprised of single family homes with backyards and many with ocean views, the homeowners in Merced Heights have a true pride in ownership and this is evident with a high homeownership rate and historically low home turnover rates."
The neighborhood has the feeling of being in suburbia, but has easy access into the heart of the city. It is bordered by Junipero Serra Boulevard on the west, Holloway Avenue on the north, Ashton on the east, and Shields Street to the south.
Following the Ingleside Terrace's design, to specifically not have a commercial business district, the cafes and shopping abounds on nearby Ocean Avenue, with a new Whole Foods currently under construction. The neighborhood is close to Stonestown Shopping Center and West Portal shops, restaurants and theater. A San Francisco public library is located on Ocean Avenue, and there are several public parks; Lakeview Ashton Mini Park, Brooks Park is at the end of Arch Street, and Merced Heights Playground located on Byxbee Street.
The community is awash in bicycle riders, dog walkers, runners and folks just taking a stroll. It has a one acre community garden, a designated Tai Chi recreation area, the San Francisco Zoo within a short drive, and several beaches close by.
The climate is a mix of fog and sun and tends to be several degrees warmer than the Sunset and Richmond Districts. Transportation abounds with 280 Interstate and 19th Avenue arteries, allowing for easy access to Muni trains and Balboa and Daly City BART stations.
Gienger is listing a home at 560 Arch Street at Holloway Avenue in Merced Heights. The San Francisco home is on the market for the first time since the 1960s and features gorgeous period details, exotic wood built-ins and moldings and hardwood floors. The main level features two bedrooms and one bathroom. An additional bonus bedroom and bathroom are situated on the lower level of the home. The living room is adorned with a fireplace, vintage tile surround and flanked with bookshelves for cozy feel. The kitchen has an eat-in area and newer stainless steel gas oven and range. The home also includes a one-car garage and spacious fenced yard.
For more information about Gienger, to view her current listings or to contact her to sell a house in San Francisco, call her at 415-692-5623 or visit her on the web at http://www.ontherightpaige-sf.com.
About Paige Gienger
Born and raised in the Silicon Valley, San Francisco real estate agent Paige Gienger is a proud life-long resident of the Bay Area and is familiar with all of San Francisco's desirable residential neighborhoods. Gienger is a San Francisco homeowner and 21-year resident with concern and commitment to the community she serves.
Within the Gienger Family, real estate expertise comes naturally. Her mother is a top producing Coldwell Banker Agent. Working in her mother's thriving business, she rapidly acquired inside knowledge and proven actions for sales success.
Gienger's personable and professional style is the winning combination that has earned her a stellar reputation during her twelve years of helping clients buy and sell homes. Gienger's personal philosophy is that customer service and satisfaction always comes first. She ensures an enjoyable real estate experience by incorporating her intimate knowledge of Bay Area communities and attention to detail while navigating through current San Francisco real estate market hurdles.
###