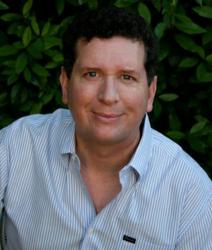 Rents are soaring and vacancy rates are shrinking, making the rental market in San Francisco more brutal and competitive than ever
San Francisco, CA (PRWEB) December 23, 2011
The fourth quarter of 2011 is seeing a rising trend in the San Francisco rental market, and Zephyr Realty agent Tim Gullicksen, one of the firm's top real estate agents, advises would-be renters and others looking for space in the Bay Area that purchasing property now is a viable alternative.
"Rents are soaring and vacancy rates are shrinking, making the rental market in San Francisco more brutal and competitive than ever. The spillover effect has driven many would-be renters into the purchase market," Gullicksen said. "So far this has not resulted in increased housing prices, but if this pressure on the sales market is sustained then it will inevitably lead to increased purchase prices."
This spike in the rental market is largely due to the influx of highly paid high-tech and bio-tech workers employed in the area by gigantic corporations, such as Google, Apple and Genentech, which have started running private shuttles from San Francisco to their offices. The decreasing supply of available rental spaces has caused rents to rocket, leaving some people opting to buy homes instead.
At the moment, purchasing real estate in San Francisco presents both a practical and secure option for even a first-time home buyer.
"Interest rates on 30-year fixed loans are still at a historic low, and with FHA loans allowing buyers to put as little as 3.5 percent down, the time has never been better to get into the real estate market," Gullicksen said.
To learn more about housing trends in the Bay Area or to seek advice from a top-rate realtor who has a concrete understanding of the area, call Tim Gullicksen at 415-674-6500, view him on the web at http://www.timgullicksen.com, or contact him personally at Zephyr Real Estate's Pacific Heights Office at 2523 California St., San Francisco, CA 94115.
About Zephyr Realty
Zephyr Realty has been one of San Francisco's best real estate firms for more than 30 years. It is the largest and most successful independent real estate firm, and its longevity has equipped Zephyr Realty with an in-depth knowledge of the San Francisco market. Zephyr Real Estate features real estate experts and more than 200 reliable agents working in six neighborhood locations.
###