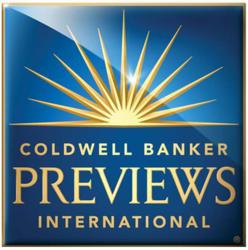 San Francisco, CA (PRWEB) March 29, 2012
Believe it or not, not every home that is for sale is posted on the internet or Multiple Listing Service. These properties are for sale to qualified buyers but are quietly marketed without the eyes of the world perusing a seller's personal space via numerous photos on the Internet. With an unprecedented housing market both real estate agents and property owners are looking for new ways to market and sell homes to attain top dollar and stellar seller services. While there are numerous reasons for the emerging off-market sales that are occurring, the real question is; "How does one get into this exclusive club? The answer: you'll have to ask a full-time Realtor.
Full-time San Francisco real estate agents work daily interviewing buyers and sellers, touring homes, and conducting daily and weekly meetings with other agents to discuss properties being prepared for the market, current buyer's needs, and mortgage and market news. Real estate agents have their fingers on the pulse of the real-time marketplace and often know of property listings off the market or months ahead of their first public offering.
With new sales strategies emerging in the San Francisco real estate market, are could be missing the home of your dreams by not working with a full-time real estate agent. As a seller, the benefits of a quiet marketing campaign may achieve the sales price you want without the expense of preparing the home for multiple buyer showings and open houses during rainy winter months. The privacy and security of an in-house residential broker and agent-to-agent network representing qualified and educated buyers, might just what you're looking for to market your prime real estate.
Paige Gienger, a Previews Property Specialist, has a pocket listing of a luxury condominium atop Nob Hill.
Rarely offered on the northeast corner of a Grand Towers Association, two units thoughtfully combined create one luxurious remodeled home. Expansive floor-to-ceiling windows provide distinct landmark views, Grace Cathedral to the north and Huntington Park and city skyline to the east. Live the care-free lifestyle; professional on-site management, guest parking, formal entry and lounge. Amenities include indoor pool, spa, sauna, and gym. Nob Hill location steps away from Financial District, Union Square, World-Class dining and California Cable Car. How can you learn about the pocket listings of homes not available to the general public? For further listing and sales information go to http://www.OnTheRightPaige-SF.com or call Paige Gienger at (415) 336-0205.
About the Coldwell Banker Previews International Marketing Program
Representing the highest quality homes internationally, the Previews Property Specialist of Coldwell Banker Residential Brokerage represents the best known estates across the world. The Agents who achieve the Previews Property Specialist status have exceptional experience and knowledge of the luxury market, both homes on and off the multiple listing service. The Previews International real estate agents have the unique capability to market and expose your home to wealthy people around the world. The intelligent marketing program designed to promote and reach the local, national and international qualified buyer.
The Coldwell Banker Previews International program is approaching 80 years of proven success representing the premiere luxury properties in a global marketplace. Born from the depression era by entrepreneur Henderson Talbot, Previews was (, and is) designed to appeal to those for whom time was money and the first real estate marketing program to specialize in national and international properties.
To see listing offered by Previews Magazine, please follow the link: http://viewer.zmags.com/publication/04b03b67#/04b03b67/1