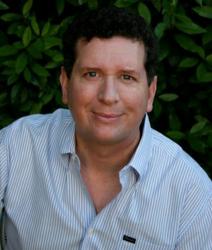 When you hear that housing prices are down for the sixth month in a row in San Francisco, be aware that the Case Schiller Index includes the entire San Francisco metropolitan area
San Francisco, CA (PRWEB) May 31, 2012
San Francisco Real Estate Agent, Tim Gullicksen of Zephyr Realty, aids seasoned and first-time home buyers, would like to take this opportunity to explain the Case Schiller Index so that nobody is fooled by what it says. The Case Schiller Index is home price indexes that show the leading numbers for the United States residential housing market, and track changes in the value of residential real estate both nationally and in 20 metropolitan regions.
"When you hear that housing prices are down for the sixth month in a row in San Francisco, be aware that the Case Schiller Index includes the entire San Francisco metropolitan area," Gullicksen said. "The Bay Area is a large and diverse region, so it should come as no surprise that just as we have many different micro-climates, we have many different micro-markets. For instance, while there is still some price softness in large swaths of the East Bay, single-family homes in Berkeley are no longer declining in value."
The central neighborhoods in San Francisco have been stable in terms of value since at least the beginning of 2011. It's true that in some peripheral areas of the city there is a bit of price softness remaining, but most neighborhoods have been, and continue to be, rock solid. In fact, in the first quarter of 2012, multiple offers and over-bidding have come back into the San Francisco market in a big way.
For the first time in recent memory, properties (most especially single-family homes) are consistently selling for over what the recent comparable sales justify. This is a sea change in the market.
"It remains to be seen if this trend is a sustained recovery of housing values in the city or just a blip caused by the shortage of available inventory," Gullicksen said.
For more information about Tim Gullicksen of Zephyr Realty, call 415-655-1588, view him on the web at http://www.timgullicksen.com or visit 2523 California St. in San Francisco.
About Tim Gullicksen of Zephyr Realty
Tim Gullicksen of Zephyr Realty is a San Francisco real estate agent who specializes in a broad spectrum of San Francisco real estate property types, from affordable units sold through the Mayor's Office of Housing to multi-million dollar buildings and single-family homes. Gullicksen works with experienced and first-time home buyers in San Francisco to find them the right home.
For more than 30 years, Zephyr Realty has been one of the most respected real estate firms in San Francisco. Its reputation as a highly professional and effective group of agents is recognized by both clients and the entire real estate community. As the most successful independent real estate firm serving San Francisco, with more than one billion dollars in gross sales annually, its real estate agents understand the San Francisco market like no one else.