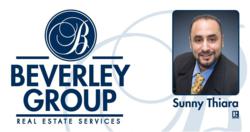 At Beverley Group Real Estate Services, we offer a boutique environment for those looking to purchase, sell or handle any luxury real estate, bulk sales, short sales and listings
San Francisco, CA (PRWEB) May 24, 2012
Be the first to own a house or any commercial space today as The Beverley Group is currently offering its real estate services for properties in a variety of price ranges, including those properties priced at $200,000 or less.
"These properties in Alameda County meet the criteria of properties fairly priced under $200,000 and would be great for first-time home buyers and investment opportunities," Sunny Thiara of The Beverley Group said.
The luxury real estate company is announcing available properties primarily in the San Leandro, Danville, Dublin, Pleasanton, Alamo, Tiburon, Sausalito and Castro Valley areas. It also offers luxury homes in the Bay Area at lower prices because of the competitive nature of today's market, and due to The Beverley Group's mission to provide people with good pricing as well as good properties.
"At Beverley Group Real Estate Services, we offer a boutique environment for those looking to purchase, sell or handle any luxury real estate, bulk sales, short sales and listings," Thiara said. "Our expertise and extensive industry relationships are what set us apart from other San Leandro Real Estate companies."
A discerning eye for detail, strong commitment to client needs and intimate knowledge about real estate are valuable assets when looking for real estate representation. These positive qualities make The Beverley Group's real estate agents stand above others for their excellent communication with clients and unconditional means to achieve their client's real estate goals.
For more information about The Beverley Group's real estate listings or services, call 925-478-3456 or view the real estate company on the web at http://www.beverleygrp.com. The Beverley Group is located at 1201 Fourth St. in San Francisco.
About The Beverley Group Real Estate Services
The Beverley Group provides boutique real estate representation to businesses and individuals in the East Bay. It offers client consultation on a variety of real estate matters, from short sales, bulk home sales, luxury real estate properties and more. The Beverley Group serves the areas of San Leandro, Danville, Dublin, Pleasanton, Alamo and Tiburon/Sausalito.