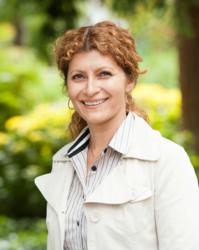 San Mateo, CA (PRWEB) April 16, 2013
In today's real estate market, buyers have little time to react when new properties are listed. Many sell within hours of being listed. Now that buyer demand is so strong, the importance of the Internet has diminished because buyers need to have firsthand information from local real estate agents who know a specific neighborhood's market and can provide timely information about homes for sale, even before they are listed.
Knowing about "coming soon" listings from real estate agents who are well-connected in their neighborhoods has become even more important in today's market. According to data compiled by LocalVector, the online real estate engine, average property listings stay on the market for only a few weeks before they sell to the buyer who made the strongest offer. On the other hand, sellers are finding it difficult to value their property due to rapid price changes. Statistics gathered by LocalVector show that price per square foot has increased rapidly in recent months.
.
Those who are looking to buy, invest or sell a property in popular locations, such as Evergreen and the larger San Jose area, might benefit from working with local realtors who are knowledgeable about their communities, especially at a such a competitive time in the real estate market. The Internet does not know in advance when a new property is going to show up on the market. However, a human realtor who lives in the neighborhood usually does have this knowledge and can even help buyers find a property before it is listed.
To help property buyers, LocalVector is partnering with an experienced and friendly local realtor who has expertise in real estate in Evergreen and has serviced the larger San Jose area for many years. Maria G. Torres has been a real estate agent living in the San Francisco Bay Area for 22 years. Torres' mission statement as a realtor is to "respect and honor my clients with hard work and with one goal in mind: success on what is planned and expected." In addition to realtor services, Torres also offers exterior paint services for listed homes. She explains, "Painting the exterior of your house increases its value."
For more information, or to view the newest listings for real estate in San Jose, visit http://localvector.com/ or contact LocalVector at (888) 272-4881 to request detailed data on any neighborhood.
About LocalVector
LocalVector was founded with the core ideals of community, simplicity, and professionalism in mind. Our goal is to connect you with Real Estate experts in your community and to provide you with the tools and local data you need to make an informed decision. Whether you are looking to buy a home, sell your home, refinance, or get a new home loan, LocalVector is here to connect you to the Real Estate professionals in your area who can give you the personal attention you deserve. LocalVector currently covers Santa Clara, San Mateo, Santa Cruz, Monterey and San Benito Counties, and it is selecting partners among established local brokerages to expand to more areas.
LocalVector's partners continuously invest their time and expertise in making sure you save time and money throughout the entire Real Estate process.
For more information about LocalVector, call (888) 272-4881 or visit them online at http://localvector.com.