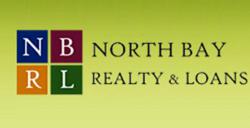 HP Investments Inc. prides itself in providing employment opportunities to our heroic military personnel
Rohnert Park, CA (PRWEB) February 01, 2012
HP Investments Inc, a Sonoma County home loans provider, was recently awarded the Patriotic Employer award by the Employer Support of the Guard and Reserve in recognition of its employment of military members who sought careers in real estate sales and residential mortgage lending. Vice President Jeff Phillips was nominated for the award after HP Investment business partner, Lieutenant Colonel Quentin Hyde, was mobilized in support of Operation Enduring Freedom.
"HP Investments Inc. prides itself in providing employment opportunities to our heroic military personnel," Phillips said.
HP Investments supports the Vow to Hire Heroes Act of 2011, the bill that President Barack Obama signed into law on Nov. 21, 2011, to ensure job openings for veterans. The company similarly shows its appreciation of veteran soldiers by serving as a local lending resource for veterans' housing needs. HP Investments offers VA home loans with various financing options to qualified active, discharged and retired military personnel through programs like the VA zero percent down 30-year fixed home loan.
HP Investments Inc. is the parent company to North Bay Realty and Loans, a firm that specializes in helping first-time home buyers find their dream homes and receive affordable mortgages. North Bay Realty and Loans knows the Sonoma County real estate listings market as no other, and proudly features experts in Sonoma County home loans, Sonoma County foreclosures and keeps updated county real estate listings. Additionally, Quentin Hyde has received the Military Residential Specialist Designation (MilRESsm) in order to better help Veterans in their search for residential home ownership.
For more information about HP Investments Inc. or North Bay Realty and Loans, call 707-581-6999 ext. 106, view the company on the web at http://www.hpinvestmentsinc.com or http://www.northbayrl.com or visit 5959 Commerce Blvd., Suite 14, in Rohnert Park.
About HP Investments Inc.
HP Investments Inc., and North Bay Realty and Loans are composed of a team of agents and experts who know the wine country by heart. Serving the Sonoma area, both companies are dedicated to helping home buyers acquire the house they have been dreaming to have. HP Investments was established in 2007 by Jeff Phillips and Quentin Hyde, and North Bay Realty and Loans in 2008.
###