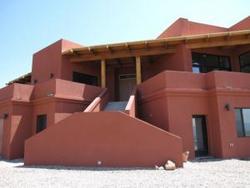 Gone are the days when an Arizona real estate agent could simply list a property, market it aggressively and realistically expect it to sell for a strong profit
Phoenix, AZ (PRWEB) October 6, 2009
In today's economy, many borrowers have had to leverage all of their assets against their mortgage just to stay in the black and now find that they can't refinance because the lenders have tightened their restrictions. This leads to a complex situation, as the borrower can no longer afford the property and the bank can't afford the loss.
R.O.I. Properties specializes in helping Arizona real estate investors take advantage of troubled assets by solving complex borrower-banking problems.
"Gone are the days when an Arizona real estate agent could simply list a property, market it aggressively and realistically expect it to sell for a strong profit," said Beth Jo Zeitzer, President / Designated Broker of R.O.I. Properties. "There are very few buyers who can afford to sell their property at a loss, pay back the lender and finance another property. This is where R.O.I. Properties can be very helpful to investors. We specialize in helping investors buy troubled assets when neither the lender nor the owner wants the responsibility."
Lenders do not want troubled assets on their books, and they can't afford the resources associated with costly property management. In addition, banks know that many of the personal guarantees they had been counting on may be insignificant since the borrowers are now nearly bankrupt. Instead of forcing the troubled assets into foreclosure, the lender may be willing to work with an investor to sell the property at a loss.
For more information about Arizona real estate investment opportunities related to troubled assets, visit ROIPropertiesAZ.com.
About R.O.I. Properties
R.O.I. Properties is a full service real estate brokerage firm specializing in foreclosure properties in Arizona, bankruptcies, probate properties and more. R.O.I. works with banks, lenders, asset managers, bankruptcy attorneys, receivers, fiduciaries and turn around professionals to sell their distressed real estate assets, both commercial and residential.
###