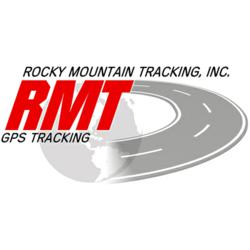 We were able to track our vehicle with the GPS and recovered it within a half hour
Santa Barbara, CA (PRWEB) August 17, 2012
On August 1, 2012, a 2007 Chevrolet Silverado 1500 was stolen and recovered within 30 minutes with the help of a real time GPS tracking device from Rocky Mountain Tracking, Inc. (RMT). "Being able to track the vehicle at all times is what helped us recover it" says Andrew Gudgeon, manager at Santa Barbara Steam Cleaning.
The truck, owned by Santa Barbara Steam Cleaning in Santa Barbara CA, was stolen from outside of a restaurant in Carpinteria, CA. The driver left the keys and a dog inside of the Chevy while it was left running outside of the restaurant.
According to Andrew Gudgeon, the suspect drove the stolen vehicle south on State Route 1, also known as the Pacific Coast Highway, towards Ventura, CA where he lives. Tamara Gudgeon of Santa Barbara Steam Cleaning was on the phone with police dispatch as she watched live tracking of Informer Lite GPS Tracking device provided by Rocky Mountain Tracking.
Tamara Gudgeon said, "We were able to track our vehicle with the GPS and recovered it within a half hour."
As Tamara watched the vehicle's live movements from her computer, she was able to see the exact location of the vehicle at all times as she informed police dispatch of the vehicle's location. This allowed police to find the truck and suspect within 30 minutes of it being stolen.
Police stopped the suspect in the stolen vehicle near his home in Ventura. The vehicle was safely recovered and the suspect was arrested. Reportedly, he stole the vehicle because he did not want to take the bus home. Santa Barbara Sheriff's Department case report number: 12-10424.
Andrew Gudgeon says, the dog was not present when the vehicle was recovered. It was later discovered that the suspect threw the dog out on the freeway as he was driving. He was charged with grand theft auto along with abduction of an animal, according to Gudgeon. The dog was later found, only withstanding minor injuries. The value of the vehicle is $8000 and the equipment within the vehicle is estimated at $3000. There was no reported damage to the vehicle or the equipment contained inside.
"A swift recovery is especially critical in a vehicle theft situation," says Brad Borst, President of Rocky Mountain Tracking. "A delayed recovery increases the probability of damage to the vehicle and the risk of the vehicle ever being recovered at all."
Rocky Mountain Tracking, Inc. is the premier supplier of GPS tracking units in the United States. For more information about vehicle theft prevention, or information about live GPS tracking devices, visit http://www.rmtracking.com or call (888) 242-0500.
Press Contact:
Brad Borst
Rocky Mountain Tracking, Inc.
888-242-0500
# # #