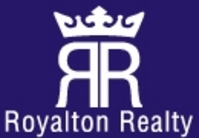 It makes our job a lot more tedious and challenging, as we now deal with much more selective clients who have many more options and less urgency
New York, NY (PRWEB) February 5, 2009
Tough economic times are hurting everyone these days and the real estate market is no exception. The downturn means there are lots of empty properties for buyers and renters to choose from and so now it's more important than ever that they have a good broker who understands their real estate needs.
Royalton Realty, a boutique real estate firm, is one such firm with a unique grasp of New York City apartments and the NYC real estate market.
President Jordan Adoni says the current market means successful brokers have to work a lot harder - which is exactly what his brokers do.
"You have to put a lot more time with each client and really focus on their needs," Adoni says. "My agents specifically have been in the office earlier, leaving later, working seven days a week. That's what you have to do to succeed in this business. It takes dedication and hard work."
Royalton itself is in a solid position now thanks in part to Adoni's foresight.
"I have spent a lot of money recently on my internal systems, creating a better environment for my agents and putting more money into marketing. Over the past few years I have been able to maintain healthy growth without exploding in overhead so during tougher times, I can adjust easily and even increase my spending."
He's also picky about his agents.
"I would prefer to have fewer agents who produce than to have 100 agents and hope a couple may proceed," Adoni says of his philosophy. "It costs too much to have unproductive agents. It costs even more to have empty desks in huge offices."
And it shows. Royalton Realty has approximately 45 agents who are extremely knowledgeable about New York City apartments and directly represent over 100 exclusive landlords throughout NYC.
Agent Greg Cohen, for example, explains how the market has out-priced itself: "New York is home to some of the wealthiest and most successful business people in the world, but there comes a point when even the wealthiest of people have to put a cap on what they are willing to spend on a certain product," he says.
However, Cohen also believes the current digression will eventually bring the market back to a steady point and business will continue as usual.
For his part, Agent Adam Langer says the greatest change in the market has been that the urgency to buy or rent an apartment is gone.
"It makes our job a lot more tedious and challenging, as we now deal with much more selective clients who have many more options and less urgency," Langer says.
However, he also says he likes the challenge and firmly believes that because of Royalton's knowledge and determination, the firm will thrive in this market.
Royalton Group, Inc., founded in 2005, is an exemplary story of a boutique real estate firm thriving in the New York City real estate market that is dominated by large corporations. Its ability to connect on a more personal level with clients and customers enables it to create a lasting relationship that leads to satisfaction and success for all its buyers, sellers and renters in the five boroughs with its primary focus in Manhattan.
Whether you are looking to rent an NYC apartment for 1 year, lease a commercial space for 10 years, buy an individual investment property or develop a building, you will deal directly with the management throughout every step the process, no matter the size or volume of the transaction.
###