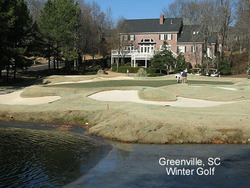 This number adds to savings for first time homebuyers looking to make that transition.
Albuquerque, NM (PRWEB) February 26, 2010
In the sunny southwest, Tim Fish, an associate broker with Coldwell Banker Legacy and the Albuquerque Real Estate Group, reported the average price of Albuquerque homes for sale as $214,662, representing a decline of 11.66% in the average sales price since the peak in 2007. Tim says "This number adds to savings for first time homebuyers looking to make that transition."
"As it relates to the tax credit for those not in the 'first time' category, the market is certainly prime for their attention as well," says Fish. "The current low interest rates are largely due to demand and the Fed's Mortgage Backed Securities Purchase Program which ends on March 31, 2010. Rates could rise over a period of time because the Mortgage Backed Securities will have less support from the government."
So, what should a buyer for Albuquerque real estate do to take advantage of the tax credit? Tim Fish says "Buy that home now, and get your credit. In my opinion you will not regret it. Inventories of great deals are being gobbled up all over Albuquerque."
Utah
In 2006, Farmers Insurance Group ranked St George Utah as the most secure location to live in the US out of 379 major cities. Database experts took into consideration crime statistics, extreme weather, natural disaster risk, environmental hazards, terrorist threats and job loss numbers.
St George was the fastest growing city in the nation for its size from 2000 to 2006, according to the U.S. census bureau. Many Californians were relocating to the city, and from 2004 to 2006 the St George Utah real estate market was over-built and over-priced.
Local realtor Brian Habel with Fidelity Real Estate reports that the inventory of homes for sale in St George has diminished considerably. He says that the local foreclosure rate, slightly higher than the national average, has worked to get prices down to record lows, with many homes priced less than the cost to build.
"When the California buyers slowed, local residents called the score and lowered the exaggerated price points," Brian explains. "Since then distressed sales have been resetting all market prices, almost to an artificially low level. Real estate in St George Utah is once again a very good investment. Combined with the tax credit incentive, we are showing a big surge in buyer activity. It's an excellent time to buy!"
California
Southern California real estate has historically seen dramatic price increases, but has also suffered from effects of the economy and distressed property sales. Last year proved to be a difficult adjustment for home sellers, and a cautious market for potential home buyers worried about their income and job security.
There has also been a change in market timing, local realtors Fran and Rowena of Dilbeck Realtors explain. "Typically our busy season starts around April, with home sellers planning to move during the school year summer break. However, this year started off with many home sellers who want their homes on the market immediately in order to take advantage of home buyers who want to purchase before the April 30th home buyer's tax credit deadline. It's keeping us pretty busy!"
"The Southern California real estate market has seen a real surge in buyer interest," states Fran and Rowena, who specialize in homes in Los Angeles. "Open houses are very busy! There's a sense that interest rates will be going up at some point, and home prices also appear to have bottomed-out in many areas. Many home buyers tell us that they feel more comfortable with their financial position in the economy."
South Carolina
Despite an abnormally cold winter on the east coast, the spring selling season for Greenville SC real estate is heating up early this year. Much of the impetus has to do with the Federal tax credits, particularly in the $120-250,000 range - entry to middle priced homes in our area. The April cutoff date seems to have kick-started the selling season by about two months. Although home prices have not declined dramatically in the last two years, good values are available as Greenville looks forward to coming out of the recession ahead of many other areas in the U.S.
Greenville continues to add manufacturing and technology jobs, particularly in the automotive sector. Proterra, a maker of electric hybrid busses recently announced that they would build a manufacturing and research facility at Clemson University. They expect to add 3500 jobs over the next 3 years, and many in the first year. This and other auto industry developments are expected to increase Greenville SC home sales in the near future.
A proposed change in FHA lending requirements is also stimulating demand as buyers anticipate a tightening of credit from that institution. FHA has made the lion's share of home loans over the past two years, but is considering raising the minimum credit score to 680 from the current 620, and reducing allowable seller-paid closing costs from 6% to 3%.
The housing market has always been a benchmark for the economy. Realty experts agree that 2010 has increased activity, and the outlook for the future is positive as efforts towards an economic recovery are continued.
Tim Fish
Coldwell Banker Legacy
8200 Carmel NE, Albuquerque, NM 87122
505-292-8900 Office
Fishareg(at)Gmail(dot)com
http://www.TheAlbuquerqueRealEstateGroup.com
Brian Habel
Fidelity Real Estate, PC
1079 E. Riverside Dr., Suite 202, St George, Utah, 84790
435-674-3600 Office
BrianHabel(at)gmail(dot)com
http://www.St-George-Realestate.com
Fran and Rowena
Dilbeck Realtors GMAC
1030 Foothill Blvd, La Canada, CA 91011
818-952-0077 Office
Info(at)FranandRowena(dot)com
http://www.FranandRowena.com
CA DRE license # #00913659 and #00966791
Lee Cunningham
RE/MAX Realty Professionals
600 Indpendence Blvd, Greenville SC 29615
864-679-0707 Office
Lee(at)LeeCunningham(dot)com
http://www.GreenvilleSCRealEstate.net
# # #