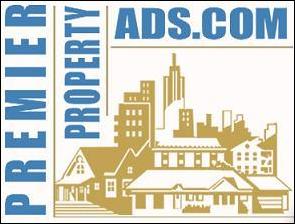 PremierPropertyAds.com is not affiliated with any particular brokerage and accepts listings from anywhere in the world. We appeal to an international audience. What is deemed 'titillating' here is 'simply sophisticated' elsewhere
(PRWEB) March 12, 2007
PremierPropertyAds.com is pleased to announce its new multi-site posting technology. With neither a seller's nor buyer's market existing in most parts of the country how are techno-savvy online real estate advertisers moving their inventory? There is a growing ground swell of support for using a site that offers a different approach than typical real estate marketing sites.
The multilingual portal with panache:
PremierPropertyAds.com rolled out the real estate portal featuring the quadruple upload marketing dynamo "Four Web It" in 2005 and has been getting good reviews. The "Four Web It" proprietary concept has tripled the number of new customers during the last four months of 2006. The "Four Web It" multiple position website service requires detailed listing information to be inputted only once, yet it posts to four subject specific real estate websites.
The art found throughout PremierPropertyAds.com has stimulated discussion amongst users as well. "The art has been chosen to keep in conformity with our sticky site concept. It's all part of the edgy psychology behind PremierPropertyAds.com," says co-founder Sydney Russell.
"PremierPropertyAds.com is not affiliated with any particular brokerage and accepts listings from anywhere in the world. We appeal to an international audience. What is deemed 'titillating' here is 'simply sophisticated' elsewhere," Russell said.
PremierPropertyAds.com accepts customers from across the board selling, renting or exchanging multi-million dollar estates, houseboats, island retreats, apartments, vacation lodging and more. Many visitors claim to visit the site, not only to look for a house to buy or to sell, but to see the artwork as well.
Priced with one flat fee for any type of real estate, the site is a different experience than anything found online. Cathleen Carr, the lawyer and real estate broker who founded PremierPropertyAds.com, says, "When the entire world market is your target audience you've got to create an ambiance that is continental, after all, most of the world appreciates a little elegance."
About PremierPropertyAds.com:
For more information visit our website http://www.PremierPropertyAds.com or contact:
Camille Carbonelli
Vice President of Communications
(866) 999-3928
###