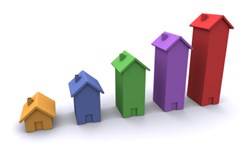 If mortgage rates level off and the current administration continues to focus on making housing a priority for the ailing economy, then home sales should continue on a steadier pace.
Knoxville, TN (PRWEB) August 28, 2013
The Holloway-Westerling Group, the leading Knoxville real estate team at Gables & Gates, Realtors has recently posted a new article on their website titled, "Real Estate Update - What is happening in the housing market?"
Recently released reports show that July new home sales were down over 13% month to month, but existing home sales increased a healthy 6.5%. Why there is such a big difference? The reason is that new home sales are based on signed contracts in July and the existing home sales numbers are based on closings which were contracts signed in May or June. One factor for this difference is rising mortgage rates which jumped from 3.5% to 4.5% between May and July and made buying a home 15% more expensive. This rising expense is just calculating the increased mortgage rate, not the rising prices of homes. Lender Processing Services calculates that prices have increased nationally by 8.4% from last year. The S&P Case Shiller Index calculates the increase at 12.2%. Continue reading HERE to find out what implications this latest data points to for the national housing market.
About the Holloway-Westerling Group at Gables & Gates, Realtors
The Holloway-Westerling Group at Gables & Gates, REALTORS is committed to bringing the best possible experience to fruition for buyers and sellers of Knoxville real estate. At the Holloway-Westerling Group, we don't believe average is good enough for our clients. At the forefront of the Holloway Group is experience. Our team was created to serve our clients even better with specialization and expertise. We know that individually we cannot be everything to everyone so we have come together as a group, bringing all of our different strengths, so you always work with the best. We pride ourselves on being ahead of the curve on technology and how it can serve our clients. When you are a client of the Holloway-Westerling Group, you can expect to have our entire team of professionals working to fulfill your individual real estate goal. As a member of Leading Real Estate Companies of the World, the Holloway-Westerling Group and Gables & Gates, REALTORS can assist you with finding the most qualified real estate professional to suit your needs, anywhere in the world. Visit our website to search ALL Knoxville homes for sale. Contact us today for assistance.