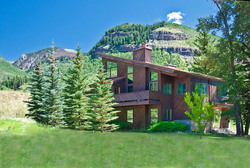 this should not come as a shock as auctions are becoming a more utilized tool to purchase homes of all types, from bargains and fixer uppers to luxury real estate properties and everything in between
Vail, CO (PRWEB) August 24, 2009
Exclusively Auctions, a leading absolute auction company with both bargain and luxury real estate home auctions, is not surprised by the recent reports of no-minimum auctions hitting $268B and MLS sales on a sharp decline.
In Vail, Colorado, this year's June MLS sales are down to about 27% compared to the total number of transactions completed last year at this time. This decline is in stark contrast to real estate auction successes.
Nicholas Varzos of Exclusively Auctions said "this should not come as a shock as auctions are becoming a more utilized tool to purchase homes of all types, from bargains and fixer uppers to luxury real estate properties and everything in between".
Varzos said some Multiple Listing Services (MLS), which provide real estate inventory stats to brokers and ultimately consumers, welcome auctions as a strong tool to sell a new home, while others have been slow to come around to the idea. The Vail MLS board claims that reprogramming their outdated MLS database system could cost upwards of $7,000 and Varzos has been told they are hesitant to do it because of the price.
Varzos counters, that "such a cost equates to a one-time time flat fee of about $7 per current Vail member to be able to have the valuable Auction category in their MLS", which would then give their agents the ability to sell more homes faster and effectively.
Other MLS boards like those in Ft Myers, Ponte Vedra Beach, South Lake Tahoe, Northern Nevada, Phoenix and more have recognized the value of absolute auctions and include them in their quiver of marketing tools to help their member realtors sell property in difficult times.
Varzos said: "Some Real Estate MLS Boards embrace Absolute Auctions, while others like the Vail MLS refute auction value. Exclusively Auctions asserts that 98% of all Absolute Auctions can result in the immediate sale of luxury and commercial real estate - at a time when sales are desperately needed."
Exclusively Auctions hopes that one day all agents will view home auctions not as the competition, but as a strong marketing option they can utilize when the need arises.
But not all home auctions are created equally. Exclusively Auctions specializes in absolute auctions, which require no minimum price and the highest bid - no matter how low - is awarded the property.
About Exclusively Auctions
Exclusively Auctions is one of the nation's leaders in absolute auctions. Absolute auctions require no minimum bid, which benefits the buyer, because they and the seller are guaranteed a quick sale. Exclusively auctions work with both moderate cost and luxury real estate properties. For more information on home auctions or Exclusively Auctions, visit ExclusivelyAuctions.com.
Contact:
Nicholas Varzos
Exclusively Auctions
888-826-7310
###