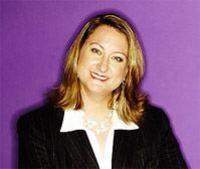 As foreclosures continue to grow it is important to increase awareness and be prepared. A real estate agent inexperienced in this niche can not only cost the seller and buyer money, but can actually lead to the seller losing their house, so this knowledge is critical
Orlando, Fla. (PRWEB) July 31, 2007
Approved for continuing education credit by the Department of Business and Professional Regulation and the Florida Real Estate Commission, real estate licensees can now receive credit for Foreclosure Feast. This 3 hour course, taught by Andy Tolbert, the blue jeans broker, helps real estate agents better understand today's market and help clients who are involved in foreclosure.
Tolbert, who is the only approved teacher for this course, said, "Attendees can expect to learn about 'short sales,' an option for people in foreclosure that owe more money on their house than what the market says it's worth, as well as different strategies for buyers and sellers to decrease hassle and stress throughout the process."
In June 2007, Realtytrac.com notes that Florida is the 4th highest foreclosure rate in the all of the U.S. and Florida had 21,035 foreclosures, up 144.45% from a year ago. "As foreclosures continue to grow it is important to increase awareness and be prepared. A real estate agent inexperienced in this niche can not only cost the seller and buyer money, but can actually lead to the seller losing their house, so this knowledge is critical," said Tolbert.
Classes are scheduled all over Florida; for more information regarding these events, or to have Andy hold a training in your area contact Stacy Dunn at 407-328-0970, Stacy @ Compass123.com or visit ForeclosureFeast.com.
About Andy Tolbert:
Andy has been in the real estate industry for over a decade and has made it her mission to master every aspect of real estate, mortgages, investing and the interactions between the three. She has been in the mortgage business since 1995, holds an active real estate license since 1998 and has been training others for over 5 years. Tolbert is founder and president of Investors Resource Center, Orlando and has been a guest speaker at numerous events.
###