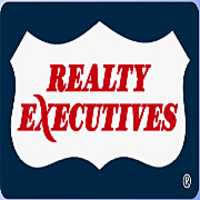 The 10K Home Program not only provides an opportunity for sellers to potentially sell their home faster, but it provides REALTORS® the opportunity to network with other REALTORS® from across the participating areas and build camaraderie in the Real Estate industry
Phoenix, AZ (PRWEB) October 24, 2007
The Realty Executives real estate franchise office in Phoenix, Arizona recently celebrated a milestone with the company's 10K Home Program.
Realty Executives Phoenix hosted its 100th 10K breakfast and drawing at Paradise Valley Country Club where two lucky real estate agents, Tom Barry from Keller Williams Lifestyle Realty and Michael Young from Keller Williams Legacy One Realty, each walked away with $5,000 cash, marking the day as a million dollar giveaway event and the 4,400th real estate property sold through this program over the last 10 years. Additionally, Realty Executives Santa Clarita hosted its 50th 10K luncheon and drawing at the Valencia Country Club where REALTOR® Wayne Wolven from Realty Executives Newhall won $10,000 marking the $500,000th dollar given away in that market through this program.
The Realty Executives 10K Home Program was designed as a fun, creative way to help REALTORS®, from any company in the participating areas, with quick home selling and provide a new real estate marketing tool for existing listings to attract new interest and buyers for those listings; This is done by providing a possible bonus real estate commission incentive to the selling agent. A home becomes a 10K property once the seller of the property agrees to contribute a $250 real estate marketing fee, which funds both the marketing costs of the program and the drawing. Once a 10K property is closed and funded, the selling agent becomes eligible to earn an additional $10,000 commission. A 10K event occurs each time 50 total 10K homes are closed.
Attendees at the drawing breakfast included each of the eligible Realtors® or their representatives, the Realty Executives listing agents and staff members from Realty Executives International including Rich Rector, president and CEO in Phoenix and Glenn Melton, chief operating officer, in Valencia.
"The 10K Home Program not only provides an opportunity for sellers to potentially sell their home faster, but it provides REALTORS® the opportunity to network with other REALTORS® from across the participating areas and build camaraderie in the Real Estate industry," said Rector.
At Realty Executives Santa Clarita the 10K Program is offered by Broker/Owners Jim and Janus Tanner and Phil and Judy Nordella. In Phoenix the home program, is facilitated by Rector and President of Realty Executives Phoenix John Foltz.
About Realty Executives:
Realty Executives International, the nation's first 100-percent commission company, has been perfecting its business model for more than 42 years and is one of the fastest-growing real estate franchises in the United States. The privately held firm has offices in eight countries, including the United States, Canada, South Africa, Mexico, Australia, Israel, Indonesia and Singapore. Publications like Entrepreneur, Success and Inc. magazines have regularly ranked Realty Executives International, Inc. as a leader based on franchise growth, management stability and financial soundness. For additional company and franchise information visit http://www.realtyexecutives.com.
###