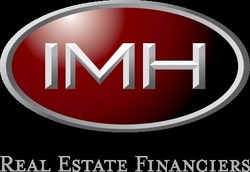 The new space allows for our continued growth and will be our home for many years to come.
PHOENIX (PRWEB) June 26, 2008
Susan Chapman and Judy Blaisdell join IMH as vice presidents in the IMH underwriting and loan origination department. Fawn Medesha joins IMH as the company's chief information officer.
Chapman has nearly 20 years of experience in all sectors of the commercial real estate market. Her depth of experience includes lending for A&D and land entitlement as well as horizontal and vertical construction. Prior to joining IMH, Chapman held positions as senior vice president of commercial real estate lending with a regional bank in Arizona and real estate senior credit officer with a $3 billion multi-state regional bank.
Blaisdell has more than 25 years in the banking industry with her last seven years in banking focusing on the management of commercial real estate portfolios for a national multi-billion dollar bank. Most recently Blaisdell was the owner/operator of Strategic Finance, an Arizona-based company that specialized in commercial mortgage brokerage aligning real estate developers and business owners in the process of accessing traditional and alternative financing resources.
Medesha joins IMH to direct company-wide technology operations and related initiatives. Most recently Medesha served as the vice president of information services for DMB Associates, Inc., a position she held for 20 years. Medesha brings vast industry-specific experience to IMH. As CIO she will be instrumental in the continuing design, implementation and integration of the company's technology systems and infrastructure that support and accommodate the company's current needs and future growth.
"Susan and Judy each have successful track records relating to commercial real estate transactions, financings and investments. Fawn is a results-driven, proven leader with more than 20 years experience in the technology systems space for commercial real estate development," said Shane Albers, founder, chairman and CEO of IMH. "All three are welcome additions to the IMH team and their accomplishments and expertise is extremely valuable to our future."
Since early 2006, IMH has hired 48 new employees to accommodate the growth of the company's portfolio and increased loan demand. Due to this increase in staff size, IMH is relocating its headquarters to the Portales II building near the intersection of Scottsdale and Camelback Roads as a part of its 10-year growth plan. The new office space, with 45,000 additional square feet, will allow the company to remain in Scottsdale, Arizona.
"We are looking forward to moving into our new headquarters and starting the next chapter at IMH," said President Will Meris. "The new space allows for our continued growth and will be our home for many years to come."
About IMH
Investors Mortgage Holdings, Inc. aka "IMH Real Estate Financiers" (IMH) was founded in 1997 and is headquartered in Scottsdale, Arizona. As a private lender, IMH specializes in providing short-term bridge financing on a national basis for real estate transactions through the use of non-institutional capital. IMH operates within the framework and professional standards of a commercial bank while providing loans without many of the obstacles and time frames common of many larger, more traditional institutions. The company is a licensed Arizona mortgage broker (License # MB0901735).