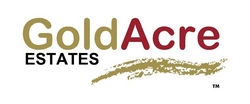 Together with the ancient monuments and history make Greece an irresistible place for a permanent vacation home, investment or place to retire.
(PRWEB) March 26, 2008
GoldAcre Estates is proud to announce the launch of its new website for finding Greek homes, at http://www.goldacreestatesgreece.com . Shrewd investors have long seen real estate in Greece as an opportunity. But now, Greece is emerging as the new destination for holiday and retirement homes. It is anticipated that the real estate market in Greece will experience exponential growth in the coming years.
"Though the recent slump in property markets along with the rise in euro interbank interest rates has caused alarm in many European countries, real estate in Greece is in much better shape than its Spanish and UK counterparts," says John Goldacre, Managing Director for GoldAcre Estates. "The time is right to fully exploit the opportunities that Greece has to offer."
The Greek market place is very consumer orientated which will be one of the drivers of the Greek homes market in the future. Greek families hold huge land banks that have been amassed over many years and it is anticipated that these will start to be released. In addition to this, Greek families and communities that are spread throughout the world such as the United States and Australia are starting to realize the value of the property that has been held in their families for generations.
GoldAcre Estates, one of the leading Canary Island Real Estate companies, has recognized the long term opportunity that Greece has to offer, as it has been involved in real estate in Greece for more than 8 years.
"Greece offers some of the most diverse beauty that can be found anywhere, with over 2,500 islands, ski resorts and some of the most beautiful beaches and coves that can be found not only in Europe, but the world," says Goldacre. "Together with the ancient monuments and history make Greece an irresistible place for a permanent vacation home, investment or place to retire."
GoldAcre Estates' new site, http://www.goldacreestatesgreece.com, is a comprehensive site that not only includes up-to-the-minute property listings, but the latest Google map technology and tourist information. The property information is identified by region, covering the whole of mainland Greece including the individual islands and ski resorts.
Greece is well served by many airlines. There is also an abundance of charter airlines that serve destinations throughout Greece both in the summer and winter months.
Elena Panagopoulou has been named new Operations Manager in Greece, charged with implementing GoldAcre Estates' total customer satisfaction policy.
Crete is already experiencing a building boom by the Cyprus based developers. In other regions of Greece, European development companies are building a mixture of quality properties that offer excellent value for the money. The main difference with the Greek real estate, says Goldacre, is that it is sustainable.
"The Greek homes market is no flash in the pan. Buyers will experience continual and steady growth over years to come because of factors like flight accessibility, European support and inward investment by the Greek government. Greece's short winter makes it an ideal place for retirement and vacation homes. And, with the diversity of property and locations, it ensures that the Greek real estate market is the marketplace of the future."
About GoldAcres Estates
GoldAcre Estates' success is based on total client satisfaction and is the main driver throughout its expansion into the Greek homes market. The company has scheduled a long term investment program which will eventually see a network of 10 offices throughout mainland Greece and the key Greek Islands. For further information, please visit http://www.goldacreestatesgreece.com or e-mail john@goldacre-estates.com.
###