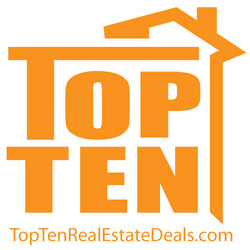 Lanham, MD (Vocus) August 24, 2009
TopTenRealEstateDeals.com has recently updated their Orlando Top Ten Real Estate Deal List. The updated list comes in response to the overall site's larger exposure through features on CNBC.com and AOL's ShelterPop.com.
The Top 10 list features ten of the best deals on Orlando real estate focusing on downtown and waterfront condos.
"With Florida being ground zero for distressed condo sales, there are some tremendous opportunities in Orlando right now... We hope our monthly Top 10 will whet your appetite for some of the best real estate deals in Orlando!" says Orlando Real Estate Top Ten Concierge, Marcus Burke.
This list is a welcome addition to TopTenRealEstateDeals.com's already extensive list of regional markets and its weekly Real Estate Top 10 list of national deals mainly in 'hot spot' markets in the United States.
For further information, to request an interview with a company representative, or if you would like to become a Top Ten Concierge Agent for your market, please contact Jason Wakefield at press (at) toptenrealestatedeals.com
Contact:
Jason Wakefield
Internet Marketing Director
TopTenRealEstateDeals.com
574-204-2295
press(at)toptenrealestatedeals.com
###