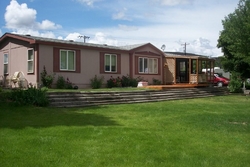 Seattle, WA (Vocus) August 18, 2009
Foreclosureutopia.com is a new site that revolutionizes the foreclosure investing industry. About a year ago a man by the name of Charles Fuller introduced a new system for buying and selling foreclosure invested properties. He happens to be one of the most successful and honest real estate investors of the day, and once It was evident what he was doing, with the foreclosure investing market the obvious prevailed. It was determined that to make this information available for everyone, he designed a complete and up to date course of instruction for the internet. This information and course of instruction would be easily disseminated because of the ever expanding usage of the World Wide Web and lead to the development of foreclosureutopia.com.
With the economy and the historical loss of jobs all over the United States, sharing this information would be valuable for everyone. Right now their are at least 1.2 million homes in danger of foreclosure, not to mention the record number of homes lost already over the past two years. The government has done little for the average citizen to help alleviate the hardships inflicted by the shady practices of the mortgage companies and the banks, that has been reported by several news and tracking agencies. The banks have even declared war on the consumer because of new laws passed by congress that somewhat regulates what they can do as far as interest rates on your credit cards and such. Needless to say, it has not really helped the average consumer at all. At foreclosureutopia.com, the consumer is provided with all of the up to date information and laws pertaining to foreclosures and tax lien purchases. The website contains the latest information at your finger tips and files to download. You can join the website for a free 7 day trial period, and all that is asked is a 1.00 dollar pledge to be donated to Brennaenglefoundation.org. The foundation is a wonderful organization dedicated to improving the lives of children all over the world, including the United States. Foreclosureutopia.com is a great resource for providing information about real estate investing and how you would run a home based business by your self. Another great feature of the website is a real estate agent is not required to do this business, easily saving you thousands of dollars.
"I have been involved with foreclosure investing for many years and this particular web site is the 'best bang for the buck,' you don't need any experience, and you won't need any credit either." said Don Colson, owner and CEO of Foreclosureutopia.com.
There are numerous benefits to owning a home based business. The market is saturated with foreclosed properties. Banks can not really do anything with them except sell them for the most amount of profit available. They have been selling them from any angle possible, and at great savings to the prospective buyer. Some homes are at a 40% to 60% mark down off the market value. You could also perhaps consider being able to help someone out with a short sale strategy. This technique involves interceding on the foreclosure proceedings and finding a buyer to buy the home from the owner. This person could be a total stranger, and not only helping them perhaps avoid a total foreclosure, but also help them find a rental. You can also do this without a real estate agent or a license.
###