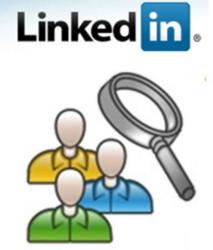 If you find yourself confused by all of the social media options, this seminar is perfect for you
Lafayette, CA (Vocus/PRWEB) July 07, 2011
The Pleasant Hill Chamber of Commerce and Main Street Marketing have announced a series of monthly workshops designed to help marketing professionals and business owners quickly attain social media and internet marketing success. The July workshop is schedule for Wednesday the 13th from noon to 1:30 pm at JFK University located at 100 Ellinwood Way, Room S 304 in Pleasant Hill.
"If you find yourself confused by all of the social media options, this seminar is perfect for you," said Pete Sabine, the workshop's host and real estate investment consultant. "We not only introduce you to LinkedIn, we will teach you how to build the proper foundation for success, as well as all of LinkedIn's most beneficial features."
The workshop is organized into several segments which include:
BUILDING A STRONG LINKEDIN FOUNDATION
People are looking for your door to knock upon. This segment teaches business people how to become visible by demonstrating:

How to help people find your profile based on your targeted keywords
How to optimize your profile for maximum exposure
How to leverage LinkedIn recommendations
How to integrate LinkedIn into an effective social media strategy
GROWING YOUR AUDIENCE
Your ideal customer is waiting for you on LinkedIn. This segment teaches you how to connect with them by showing participants:
How to build an email list or grow a huge audience
How to make the most of existing LinkedIn Groups to connect, share & build your database
How to find, add and grow targeted connections
How to create and build your own LinkedIn Group
Advanced networking and networking strategies
THE NEXT LEVEL
LinkedIn offers more than just introduction. In this segment you will learn how to use LinkedIn like a top-notch pro with skills such as:
How to connect with investors, high level decision makers and desired business partners
How to land the career opportunity of your dreams
How to promote and profit from live events that build your brand
How to drive targeted traffic to your website or blog
How to add engaging videos to your profile
BUILDING YOUR COMPANY
As a business professional you know the importance of getting more leads and growing your brand online. This segment shows you how LinkedIn is one of the best places to build your company's web presence at zero cost by focusing on:
How to build your LinkedIn company page
How and why to feature company videos
How to build up testimonials
How to connect your employees
Products and Services niche' pages
To RSVP, log on to http://MarketingForMainStreet.eventbrite.com/ or text "MarketingForMainStreet" to 90210. Seating is limited so interested parties are encouraged to RSVP early.
For more information call Pete Sabine at (925) 297-4192. This series is sponsored by the Pleasant Hill Chamber of Commerce and Main Street Marketing.
About Pete Sabine
Pete Sabine is a full-time real estate consultant who has specialized in residential and income property sales since 1985. Pete brings together an extensive background in sales, marketing, negotiation, relocation and construction with buying and selling strategies focused on delivering quality services, expertise and innovative solutions for his clients.
###