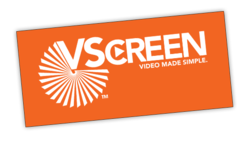 Real estate companies need to start producing videos about what people 'Google'...not about themselves and their listings.
Orlando, FL (PRWEB) September 30, 2011
Internet video marketing is rapidly taking center stage in the real estate industry…and experts say it's no surprise. Featured in September's issue of Real Estate Magazine, VScreen CEO Stephen Schweickart said real estate video's compelling statistics provide indisputable ammunition to back the claim. With video comprising over 50% of all Internet activity…and YouTube now being both the world's 2nd ranked search engine and website…Schweickart says the handwriting is on the wall. "It's not a matter of whether or not Realtors will incorporate video into their marketing…but rather how far behind they will fall before seeing the light".
'Old school' brokers and agents may limit their concept of video to traditional home video tours…but according to Real Estate Magazine…that's only a small slice of the pie. Schweickart says it's important to know what kind of video content really matters to viewers…and then film accordingly to meet that need. "At VScreen, we produce a wide variety of content ranging from 'how-to' videos on real estate related topics for brokers to place on their websites…all the way to local market update videos and agent profiles. In fact, 84% of all videos viewed on-line are either informational or how-to in nature, versus only 14% that are transaction based (buy/sell)"…Schweickart added.
As technology grows…the importance of search engine optimization and keeping current with mobile technology is especially important when considering how video impacts such marketing strategies. According to VScreen…brokers and agents don't have the time to keep up to speed with every new development and technology…but they should be working with someone who is. The measurable results of Internet video have solidly established the medium as the premier tool for Internet marketing for real estate professionals.
About VScreen
VScreen is a leading Internet video strategy firm and cutting-edge production studio, offering turnkey video solutions for companies looking for the latest in syndicated consumer video content, custom video production and automated video technology. Specializing in vertical markets such as real estate, VScreen is the trusted video source for the most reputable national brands within their respective industry, serving clients such as Yahoo! Real Estate, REALTOR.com, Zillow.com and many others.
###