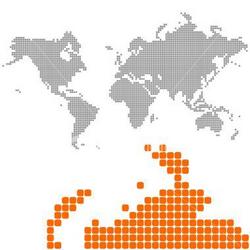 I discovered and created this blueprint a few months ago and myself and other beta-testers have not only been getting new clients, we've been bringing in a small fortune in residual income from other affiliate marketing avenues
Atlanta, GA (PRWEB) August 3, 2009
Mathew Loop, the real estate internet marketing coach who introduced the widely acclaimed "Social Media Elite" program for fellow real estate professionals to use in growing their businesses, is proud to announce the creation of his new, easy-to-follow Twitter Marketing video training system.
Following a few months of testing by himself and a select group of others who've all had massive success with the system, Matthew is convinced that this system will be successful when implemented by other real estate professionals as a means of attracting new buyers and sellers.
"I discovered and created this blueprint a few months ago and myself and other beta-testers have not only been getting new clients, we've been bringing in a small fortune in residual income from other affiliate marketing avenues," says Matthew.
The new Twitter marketing boot-camp is composed of eight different parts. They are:
1) How to get top rankings on Google with Twitter, making it simple for you to get listed on the first page for your town/city.
2) How to create a following of thousands of local people fast who are genuinely interested in what you have to say and will help to spread your message to their inner circle of friends.
3) How to get others in your community to know, like and trust you, making you the go to real estate professional for your area, branding yourself for free and with very little effort.
4) How to have a factory of content available on autopilot for delivery to your audience, setting you far and above other competitors.
5) How to create a professional background that differentiates you from the others in your area and makes your page look more trustworthy.
6) How to harness the true value of twitter to build a huge targeted following in just a couple of weeks.
7) How to use profile management software to automate your profile and real estate marketing.
8) Loads of more information geared toward helping you establish a rapport with the people of your community and gain new clients at light speed.
"This is a one-of-a-kind system and if you're the first real estate professional in an area to learn this, you'll be unstoppable! This really takes branding to the next level...." according to Dr. Loop. He is making this system available at no cost to those who have already invested in his "Social Media Elite" boot-camp for a very limited time.
For more information about this acclaimed video training series, visit RealEstateCrusher.com now.
###